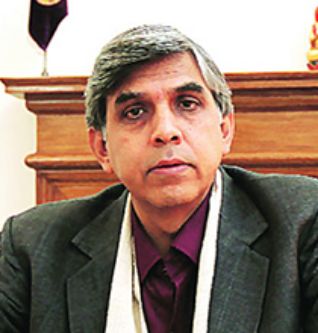 Director, University of Delhi (South Campus), Dhaula Kuan, New Delhi
Chairman, Institute of Informatics and Communication, University of Delhi, New Delhi
Adjunct Professor, Department of Mathematics, University of Houston, Texas, USA



Dr Dinesh Singh got his PhD., D.I.C from the Imperial College of Science Technology & Medicine, London, UK, in 1981. He has an MPhil in Mathematics from the University of Delhi (1978); an MA in Mathematics (1977) and a BA (Honours) in Mathematics (1975), both from St Stephen's College, University of Delhi.
Dr Singh has published three books:
P. K. Jain, H.N. Mhaskar, M. Krishma, J. Prestin and D. Sing, Eds., "Wavelets and Allied Topics", India: Narosa, 2001.
B. S. Yadav and D. Singh, "Functional Analysis & Operator Theory," in Lect. Notes in Math, Switzerland: Springer, vol 1511, 1992.
K. B. Sinha et al., "Understanding Mathematics," India: Universities Press, 2000.