Infrastructure and Facilities
NIIT University's (NU) aim is to provide a welcoming and intellectually vibrant environment for the university's students, faculty, and staff. Nestled in the Aravalli Hills, NU's 100-acre campus pays homage to nature by incorporating wide open spaces and ample greenery. The plastic and litter free campus with pollution-free air, enhanced by a unique sustainable cooling mechanism, makes the campus the ideal place for students embarking on their journeys of self-discovery.
Cognisant that infrastructure and facilities have an impact on teaching, learning and living on campus, NU takes pride in providing sustainable infrastructure and facilities that meet current and future needs from well-equipped classrooms and labs to sports facilities and tuck shops.
Our well-laid out policies and regulations keep our community of students, faculty and staff safe from harm.
Catch a glimpse of our students and faculty in action
Catch a glimpse of our students and faculty in action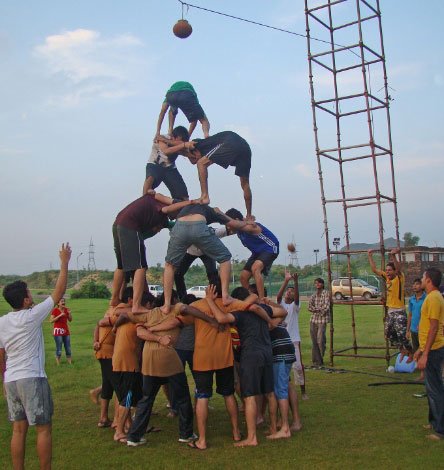 ICICI bank ATM on campus
Courier service available at the campus's main reception area
Bicycles for student use, both inside and outside campus
Fixed vendors offer transport service for travel outside campus
In-campus saloon for boys. Once-a-week visit from a beauty specialist for girls.