Research at NIIT University (NU) is multi-disciplinary and spans diverse domains, including fundamental and applied research in the fields of Computer Science, Electronics, Biotechnology, Geographical Information Systems, Banking & Finance and Educational Technology, Mathematics & Basic Sciences and Humanities & Social Sciences.
At NU, we are obsessed with pushing the boundaries of knowledge. As one of India's leading research universities, NU's faculty and students aim to develop innovative solutions to the world's most daunting challenges. They leverage their learning and knowledge for practical discoveries through fundamental and advanced research.
The research environment and the fantastic facilities at NU make research work at NU an invigorating activity. I always wanted to pursue academics in such an ambience.

— Amit Ladha, PhD, 2018
Apart from independent research projects, NU also collaborates with leading research entities around the world to conduct fundamental research and applied research. Active research collaborations with industry entities, governmental agencies and research teams leverage the curiosity and passion of NU's faculty and students to explore new frontiers of knowledge.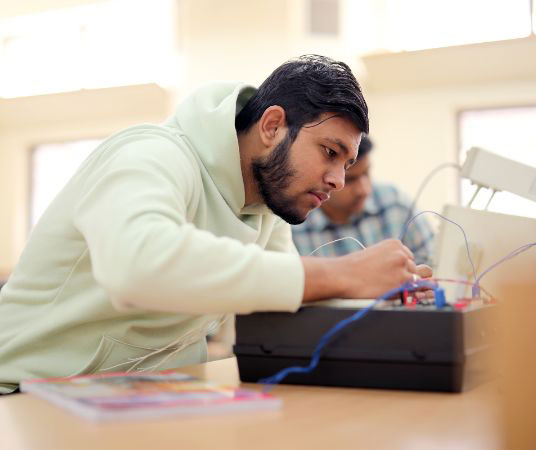 NU also believes in the power of learning by doing. Students, even undergraduates, undertake research from their first year at the university through an integrated component in their academic programmes.

They are provided hands-on experience in applying research methodology to a variety of problems. NU encourages them with faculty guidance and fully-equipped labs and excellence centres to back their efforts at concentrated research
NU's researchers are orchestrating their collective efforts to bring in new knowledge and innovations in domains with considerable potential for societal application. They carry out both fundamental and applied research with an eye on creating applications that benefit humanity.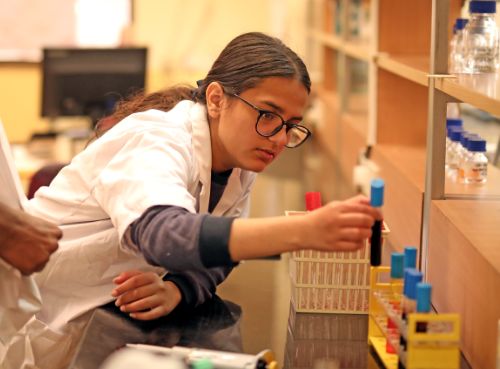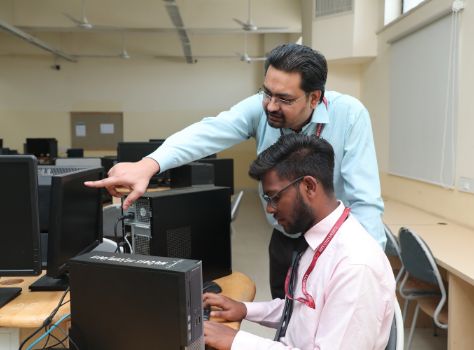 As part of NU, students can access various 'Centres of Excellence' that offer opportunities to collaborate with various industries for innovative ideas and sponsored research. These centres incubate ideas and customise novel practices for practical applicability.
NU's researchers conduct their research and development work in fully-equipped laboratories. The ultra-modern tools allow researchers to examine the problem from all aspects, even the minutest ones, ensuring the solution is developed after a thorough investigation.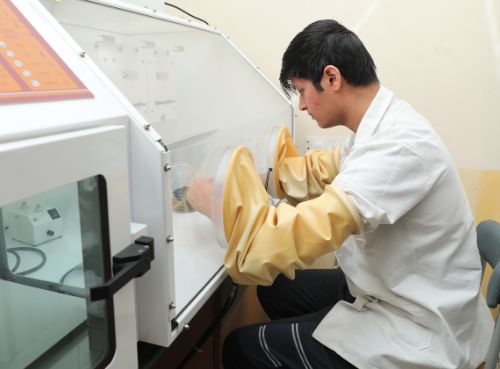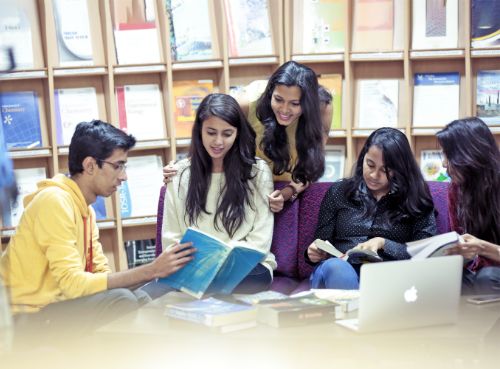 At NU, research forms a core component of the students' academic pursuits. Mentored by their faculty advisor, students can select a problem and design a solution after thorough research and analysis. The students can select their research domain from a wide range of subjects, technology and functionality. Programmes such as NURap (NU Research Assistantship Programme) and NUTap (NU Travel Assistantship Programme) enable students to undertake research projects and present papers at conferences.
Teaching-learning innovations
NU leverages technology to inculcate higher order complex thinking in their students. The innovative pedagogy and the teaching-learning process at NU includes multiple signature initiatives like U2K (Unknown-to-Known) and PBL (project-based learning). These initiatives engage students in coming up with novel ideas to discover and solve problems enhancing their employability quotient.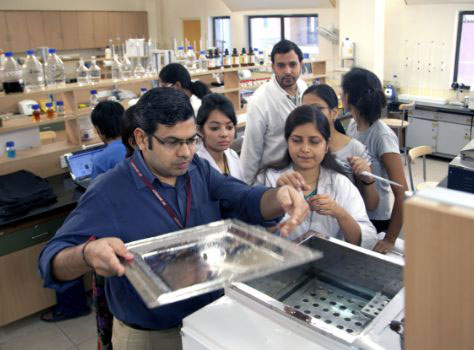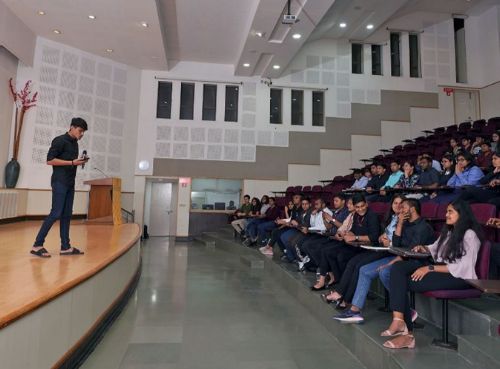 NU regularly brings together leading academic scientists, researchers, and PhD scholars from different fields to exchange and share their experiences, learning, outreach, and research results of their respective fields. NU's interaction platforms are renowned for their intellectually-stimulating discussions and presentations.
Our faculty conducts fundamental and applied research across a range of domains, adding their path-breaking research to a vast knowledge repository for future researchers. Their peer-reviewed research papers stand testimony to NU's reputation as a research-driven institution.