The aim of NIIT University (NU) is to inspire ideas, encourage creativity and foster intellectual curiosity. Our aim is to redefine education by providing an integrated, interdisciplinary, interactive teaching and learning experience that will help develop students' passion and curiosity about subjects outside their core discipline. In keeping with our core values of a holistic education, we often invite eminent scholars from disparate disciplines to deliver a series of lectures on their field of interest. Other distinguished guests are also invited to participate in the discussions, thus giving students enriching and multi-faceted perspectives on a given subject.
Listening to those who have tread the path, one hopes to give students the opportunity to learn from their mistakes. It gives students insights into the experts' processes and provides a springboard for their own creativity to take that leap of faith.
'Learn from Masters' is an audited course open to students from all batches across all programmes. It offers 1 credit, and assessment is based on participation in the discussions, and submission of articles summarising the discussion, complemented by additional reading. By participating, students instil in themselves a sense of liberality and an openness to diverse opinions. They also learn how to defend their own opinion in the face of dissent.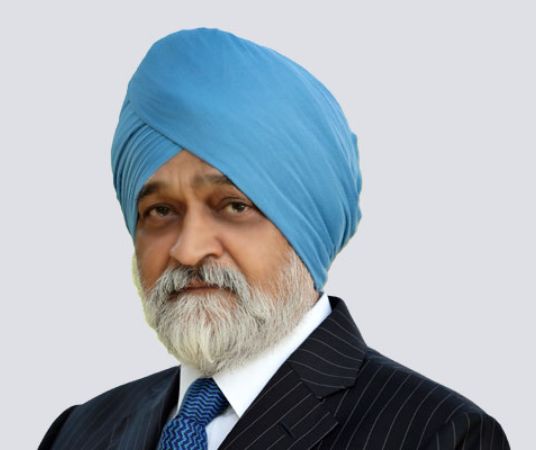 Former Deputy Chairman, Planning Commission of India on
'The Story of India's Economic Development – A Retrospective View'
A key figure in India's economic reforms from the early 1980s onwards, Montek Singh Ahluwalia is currently a Distinguished Visiting Professor at the Stern School of Management, NYU. He served as the Deputy Chairman of the Planning Commission of the Government of India from 2004 to 2014.

Mr Ahluwalia has held several important positions in the government – he was a Member of the Planning Commission, Member of the Economic Advisory Council to the Prime Minister, and Director of the Independent Evaluation Office, International Monetary Fund.

Mr Ahluwalia holds a BA (Hons) in Economics from Delhi University, as well as an MA and MPhil from Oxford University. He was awarded the Padma Vibhushan, India's second highest civilian honour for public service. Mr Ahluwalia has published several articles on various aspects of the Indian economy in academic journals. In February 2020, he published 'Backstage: The Story Behind India's High Growth Years (Rupa Publications). The book is a mix of personal reflections and national economic history and sets forth Ahluwalia's ideas on issues of contemporary significance including education, rural development, and energy.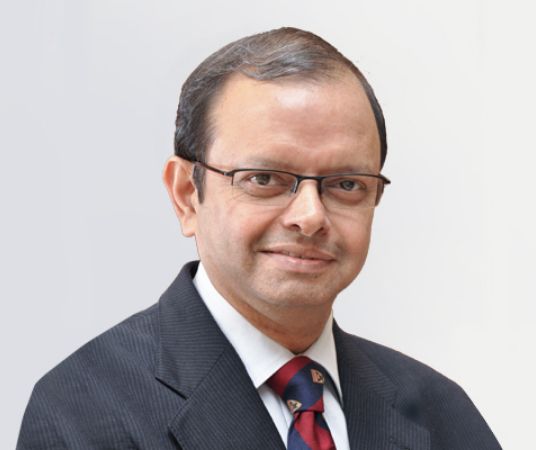 Executive Chairman and Founder of 5F World
'Digital Success: A Reengineering Approach' (5-part lecture series)
Dr Ganesh Natarajan is Executive Chairman and Founder of 5F World, a platform for digital startups, skills and social ventures in the country. He is also the co-founder of Global Talent Track, Skills Alpha and Lighthouse Communities Foundation as well as two Indo-US joint ventures – Kalzoom Advisors and the Center for AI and Advanced Analytics.

Dr Natarajan is a member of the Central Board of Directors of State Bank of India and Chairman of the Board of Honeywell Automation India Limited. He has been Chairman of industry associations such as NASSCOM and NASSCOM Foundation as well as various national committees of the Confederation of Indian Industry and the All India Management Association. He serves on the Boards of Principal Asset Management, Hinduja Global Solutions, Asian Venture Philanthropy Network, Singapore, Systech Inc., and Social Venture Partners (SVP) International, USA. He has authored ten books and is a regular writer and speaker at national and international forums.

Dr Natarajan has a Master's in Industrial Engineering from NITIE Mumbai, a PhD from IIT Bombay and Advanced Management from Harvard Business School. He has received the Distinguished Alumnus Award of IIT Bombay and NITIE, and has been recognised by EY and the Asia Pacific HR Forum for excellence in technology entrepreneurship and people-centric leadership.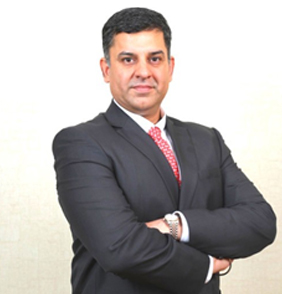 MD, Equity Sales/Head of Privates, CLSA will helm a course titled 'Understanding the Equity Markets' – a 4-part lecture series conducted once a week
Attend a 4-part lecture series on Equity Markets with Mr Suveer Chainani
About Mr Suveer Chainani
Mr Suveer Chainani is a financial services industry practitioner. In his 24 years of work experience, he has been involved in various aspects of the financial services industry in leading firms like CLSA, Citigroup & Macquarie Capital. Currently he is a Managing Director at CLSA's Mumbai office, running the Private Markets desk. Interestingly, prior to financial services, he was involved in the technology industry with firms like IBM, Sun Microsystems/Oracle etc. More interestingly, he started his career with NIIT Limited, and continues to share a special bond with the firm. His expertise lies in Equity Capital Markets, Wealth Management, Venture Capital/Private Equity, FinTech & Blockchain/Crypto. He is an engineer from Pune University and holds an MBA from SP Jain Institute of Management & Research.