First steps into the corporate world
As veterans of the Indian software services sector, NIIT University's (NU) founders are only too aware of the gap between the competencies demanded by Indian industry and the skillsets of young recruits. So, the framework of NU's pedagogy was built on the solid foundation of its four core principles – industry linked, technology-based, research-driven, and seamless.
For new graduates to thrive in the jobs of their choosing, it is critical that the focus of their education is linked to the industries of their choice. Cognisant of the benefits of imparting an education that is in step with the needs of, and advancements in, industry, NU developed a flagship programme called Industry Practice.
Academia-industry collaboration
NU's focus is not on rote learning, but on experiential learning and practical training so that students are job-ready and able to tackle real-life problems even before they enter the workforce. Therefore, our BTech programmes have 35% weightage given to practical learning opportunities. Part of this practical training is the Industry Practice programme that gives undergraduate students a chance to work in an industry in their eighth and final semester.
Comprising 20 of the 178 credits required for the undergraduate course, the six-month-long Industry Practice programme leverages NU's deep and enduring partnerships with over 700 industry partners since inception. The goal is to fill the crucial gap in students' practical skills.
Industry Practice, which is managed by our Centre for Industry Collaboration (CIC), seeks to:
Read More
Meet the rapidly changing needs and challenges of the workplace
Enable students to learn by applying their knowledge and skills in unfamiliar, open-ended real-life situations, and
Be economically relevant to society
The course allows academia, long insulated from industry, to link academic instruction to industry experience. It encourages experiential and cooperative learning by giving students an opportunity to work on relevant assignments under the guidance of faculty and professionals.
NU's industry-linked curriculum prepares students for the industry and makes them job-ready.
Industry Practice projects are generally multi-disciplinary in nature and comprise pre-defined real-time problems identified by the industry partner. After a brief orientation, students are encouraged to work independently and must periodically defend the technical aspects of their work through written and oral presentations. Students are mentored by a master in residence, an off-campus faculty mentor and an industry professional.

Students can also do a self-run Industry Practice on a startup idea of their own or take up a research-based Industry Practice with one of our international research partners such as Carnegie Mellon University or the University of Southern California.
My Industry Practice experience was invaluable in shaping my career, and I am happy to say that I am currently working with the same team, offering cyber security to clients."

— Shivani P, Ernst & Young
The CIC team was really resourceful as it helped me bag the best offer as per my profile."

– Sudha Chaudhra (BTech, ECE-Robotics & IoT), Class of 2022. Industry Practice: Effectual Services
NU has attracted over 800 unique Industry Practice partners since inception. This includes the crème de la crème of Indian industry. Our industry partners look not just for technical knowledge but also leadership potential, communication skills and an enterprising attitude while offering internships. NU's focus on all-round development ensures that our students more than measure up to these requirements, as evidenced by the large number of repeat hiring firms, and the stipends they offer, each year.
In 2022, for instance, firms such as Morgan Stanley, IBM, Cisco, Deloitte, Ernst & Young, Genpact and BigBasket offered internships to our students. Morgan Stanley offered the highest stipend, 
₹ 87,000,
 for Industry Practice in India. Internationally, UQAC of Canada offered the highest stipend of ₹ 82,833. The average stipend was ₹ 24,884.
In addition, 69 new industry partners came on board, a testimony to the value that our students provide. Our students, in turn, gained exposure to a wide variety of specialisations such as artificial intelligence, big data, cyber security and biotechnology.
The curriculum at NU is highly focused on projects and practical learning, which helped me a lot in my Industry Practice interviews. The CIC came up with wonderful IP opportunities for all of us. All the CIC members helped me throughout the process with everything from sharing preparation materials to mock aptitude tests and interviews to resume building

– Nikhil Khandelwal (BTech, CSE, Class of 2022), Industry Practice: Cognitive Data Scientist Intern, IBM
The experiential and cooperative learning they gain through Industry Practice helps to hone students' problem-solving and leadership skills, as well as build team spirit and initiative. It gives them an opportunity to transfer their theoretical learning from the classroom to solve real-life issues in the workplace. Since Industry Practice takes place just before placement, the course enables students to prove that they can be the right fit for a broad range of roles and facilitates their seamless transition from university students to employed professionals.
Industry Practice projects undertaken by our students
BTech, Class of 2021
Industry Practice: IBM
Project: Cyber security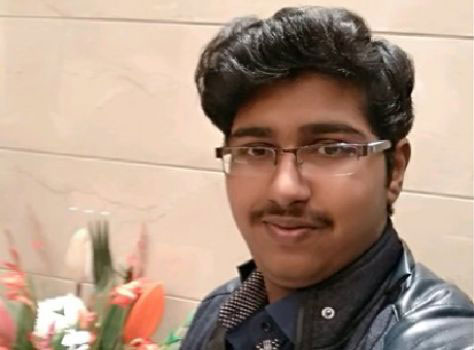 BTech (Biotechnology) Class of 2021
Industry Practice: Institute of Bioinformatics
Project: Pathway analysis of pancreatic cancer and its implications on human prognosis