BTech Biotechnology Admissions
NIIT University's (NU) BTech Biotechnology (BT) programme is driven by theoretical knowledge and aligned with the business needs of the biotechnology industry. BTech (BT) admissions focus on integrating theoretical knowledge with a hands-on practical experience. Unlike other BTech Biotechnology programmes, NU's BTech (BT) programme is designed to give students both a foundational knowledge of the subject as well as specialised knowledge in areas such as Microbiology, Biological Chemistry, Analytical Techniques, Molecular Biology and Bioinformatics. NU's BTech (BT) programme will provide students with real-life experience through experiential projects with leading biotechnology companies.
Eligibility
To check your eligibility for the course, please check the educational requirements, and the cut-off grades/marks' percentage as applicable.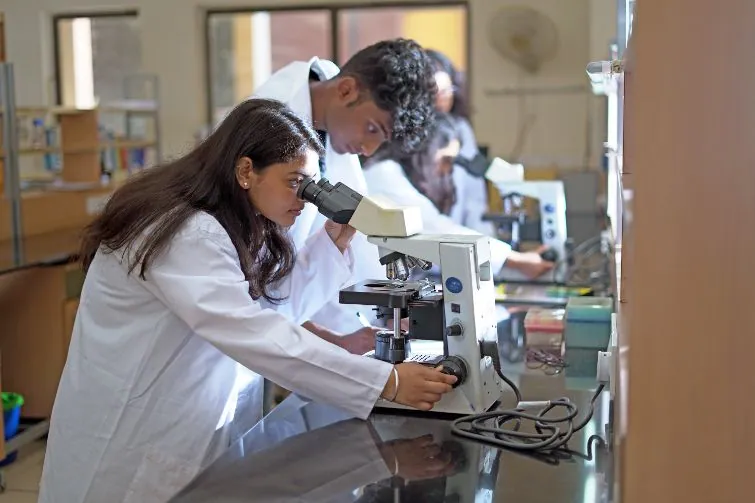 Application
NU offers you a choice of when to apply to your preferred course. To know more about our different modes of admission, click here.
Whichever mode of admission you choose, please keep this checklist handy before you begin your application process:
Create an account on https://nucleus.niituniversity.in/register.aspx
Provide a valid e-mail address that will function as your username.
All future correspondence will be conducted through this e-mail id.
Keep scanned copies of the following documents:

Class X mark sheet and certificate
Class XII (or equivalent) marksheet and certificate
Colour photograph
Credit card/Debit card/Net banking details

Download and fill out application form
Fees and scholarships
NU offers two separate payment plans for the fees for the BTech biotechnology programme. To check out our fees structure and choose the payment plan that is right for you, visit our designated page for information on academic and hostel fees.
You will also find the relevant information there about scholarships, fee waivers and refund of fees.
Terms and conditions
A duly completed Admissions Application form must be submitted by the specified date with all necessary documents and an application fee of ₹ 1,500.
Admission is valid only for the programme stated in the offer letter for the academic year 2022.
Incomplete applications will be rejected.
Failure to adhere to any of the steps of the admission process will cause the offer of admission to be automatically withdrawn.
The grant of admission and scholarship is based on the disclosures made by the applicant. If any disclosure is found incorrect or inaccurate later, the University may withdraw the scholarship or suspend or terminate admission or withhold the degree of the candidate.
Admission to the University is granted at the sole discretion of the University Admission Committee.
Any attempt to influence the admission process will cause the applicant to be disqualified from participating in the admission process.