A forward-thinking institute of higher education, the multi-disciplinary NIIT University (NU) is nurtured by some of the foremost thought leaders and corporate thinkers of our times. Its goal is to encourage original thinkers and creative problem solvers who will lead the knowledge society of tomorrow.
NU believes that if India's education system has to withstand the demands of a new world, then its foundations must be strengthened. NU's academics and its infrastructure is firmly grounded in its four core principles that guide the university to deliver exceptional education so it can rightly be termed as the 'University with a Difference'.

Established after careful deliberations with the doyens of academia and industry, NU's core principles guide the university's academic and educational vision for India's future generations.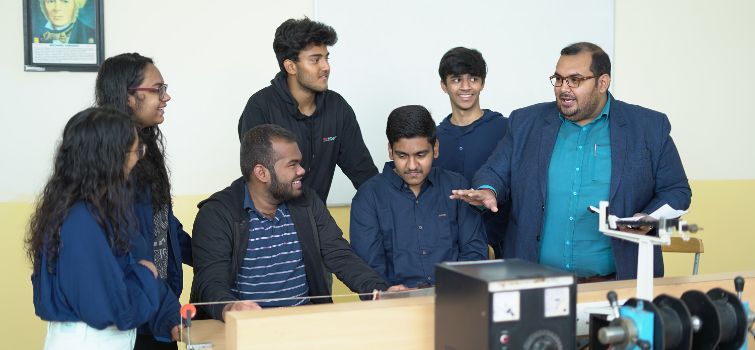 NU's academic ethos centres on a symbiotic relationship with industry. Industry experts assist in identifying new courses, designing curricula, facilitating hands-on training for students, mentoring them, and sponsoring research.

NU's customised courses, teaching methods, and academic ecosystem are designed to equip students with the required skills to excel in their professional roles. Unique partnerships with marquee organisations such as ICICI bank, Coforge, Infosys, etc, allows NU to offer programmes at all levels – Undergraduate, Postgraduate and Doctoral. This deep inter-connectedness with the industry gives NUtons an inside view of the industry. As a result, they consistently hit the ground running when they enter the workspace.
NU's industry linkages include:
Industry Advisory Boards in each area to keep the curriculum up to date
Industry internship as an academic component of all courses, with duly assigned credits
Specialisations in various streams in consultation with Industry partners
Centres of Excellence on the university campus, established by industry organisations
Industry faculty to teach full courses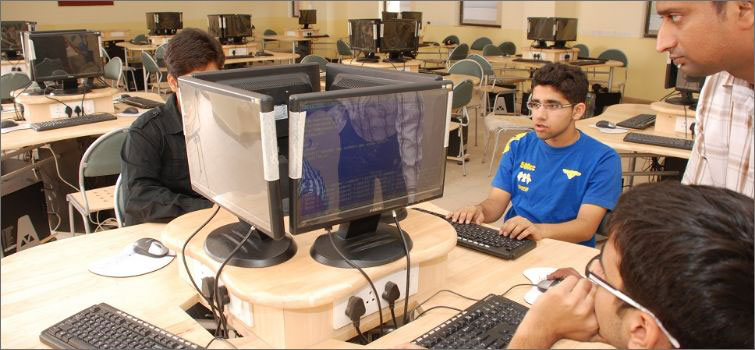 NU complements its industry linkages by adopting state-of-the-art technology to improve content development, teaching-learning pedagogies, testing and evaluation, self-learning, and university management.
From the admission process to the facilitation, innovation, and implementation of new teaching-learning pedagogies, NU is ahead of the curve when it comes to leveraging modern technology.
NU integrates technology in various ways:
Programme curricula leverages the latest technological developments in each stream
NUgget, NU's own integrated online learning platform brings the students face-to-face with professors and industry leaders from across the world
NU's Learning Management System and IT-enabled laboratories facilitate the dissemination of knowledge digitally
Cloud-based software seamlessly integrates administration and education processes for improved efficiency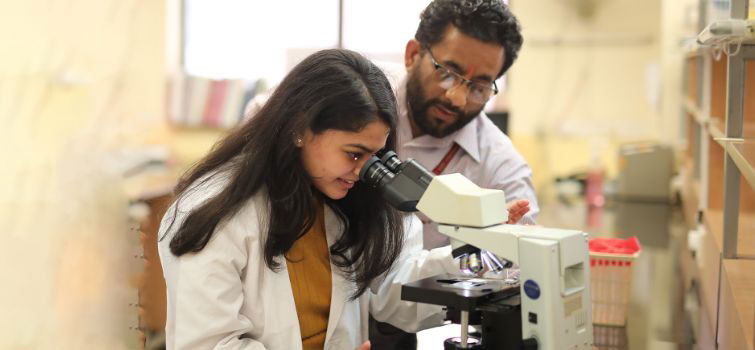 NU's founders believed that the first step to overhauling an education system that thrived on rote learning was to revive students' abundant natural curiosity that lies dormant. By immersing them in a research-driven academic culture, NU trains young minds to take a fresh look at issues and instils confidence in them to find new ways to solve old problems. The university deploys research as a primary academic tool, with every student irrespective of discipline, given hands-on experience in applying research methodology to a variety of problems.
NU's emphasis on research also extends towards the faculty. Monetary rewards for research and financial support to attend national and international conferences encourage faculty to continue research projects in their areas of expertise. NU faculty also adopt a research-based approach to teaching. Key aspects of NU's research-oriented approach are:
Project-based learning based on a 'Value Stream Model'
Customising courses to undertake independent study and seminars in area of their choice
Due academic credits to every undergraduate and postgraduate student for their R&D project
Collaborations between undergraduate students, doctoral scholars and faculty for research projects
Creation of a vibrant ecosystem that encourages students to develop products of commercial value and scale production through start-ups
Providing excellent opportunities to brainstorm, research and develop new products through student clubs such as the Robotics Club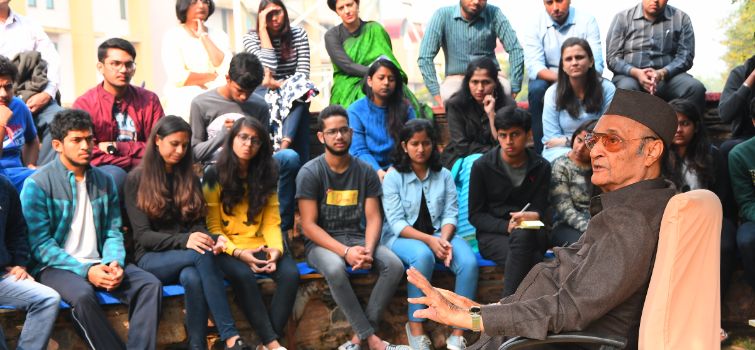 As Dr Karan Singh, NU's first chairperson, explained, seamless education is all about teaching students how to 'learn to be'. NU's seamless education ensures that students receive a holistic education unbound by artificial constraints.  For instance, a student of Computer Science & Engineering would be encouraged to take a course in English Literature, Selected Readings, Entrepreneurship, etc
NU's seamless educational ethos:
Offers courses that draw from different knowledge disciplines – Sciences, Mathematics, Humanities and Social Sciences
Offers Activity Oriented Courses in Theatre, Music, Sports, Photography, etc.
Integrates curricular learning with real-world work requirements through live industry projects
Connects students with the local community through Community Connect to understand societal challenges
Exposes students to different perspectives through talks by eminent personalities from varying disciplines
Encourages students to achieve leadership, organisation and teamwork capabilities through managing clubs, organising events and participating in team activities