Conceived by some of the brightest minds in science and technology, NIIT University (NU) breaks many stereotypes in rote, mundane learning to equip students with an education that matches up to global standards in every way, possible.
The university is the brainchild of Rajendra Singh Pawar, a highly regarded doyen of the Indian IT education industry. He is a Padma Bhushan awardee and the Founder & Chairman of NIIT Ltd.
When the idea of NU was taking shape in early 2000s, Mr Pawar was clear that the university would not be constrained by existing concepts in higher education. He, the board of advisors (some of the most brilliant scientific minds of our times), and the founding team wanted to create a university with a difference. It had to serve a purpose. And that purpose was to create an environment that provoked thinking, and enabled free-flowing, flexible and limitless learning.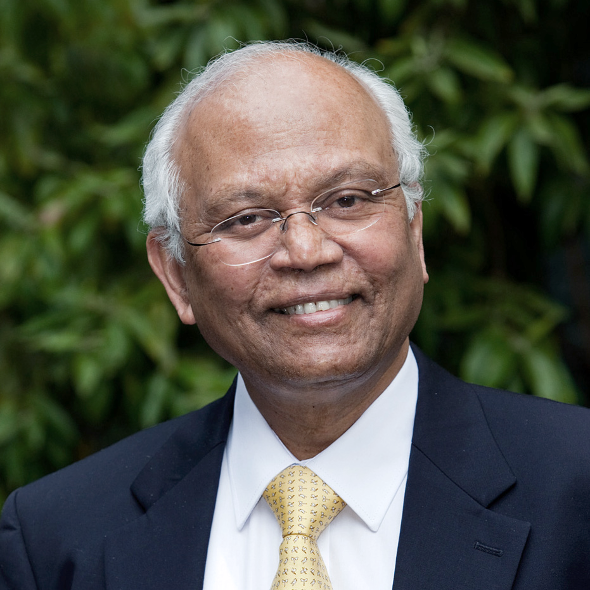 The emphasis right from the beginning was to promote innovation and take a concept and idea to commercialisation so that wealth could be created. In India, unfortunately we have failed to do so. At NIIT University, we emphasised bridging the gap."
Former Director General of Council of Scientific and Industrial Research (CSIR), and Member, Board of Advisors, NIIT University (NU)
True to the vision and purpose of our illustrious founders, NU has continued to break many stereotypes in higher education and produced the kind of talent the knowledge economy needs. Right since inception, NU has remained deeply committed towards building rewarding careers and ensuring excellent job opportunities for all its students.
Students at NU (NUtons) are not just academically sound. They stand out in the crowd because of their unique abilities to discover problems and solve them. That's not all. NUtons have a unique spirit of entrepreneurship that helps them infuse new ideas into the business organisations where they get hired or build startups.
On being asked "What sets NU apart?", more than 50% of our industry partners said "NU students are problem solvers" and "NU students are among our best hires."

— The NU Brand Survey, 2021
NU's transformative and path-breaking approach aims to provide Indian students with an education that is global in stature yet is Indian at heart. NU wants to open up new possibilities for students in India and across the world.
The cherished lineage of NIIT Ltd, Asia's frontrunner in global IT education, and a vision nurtured by some of India's foremost thought leaders give NU its matchless legacy.

As a globally benchmarked, multi-disciplinary institution, NU sets new standards in the emerging areas of technology and management education.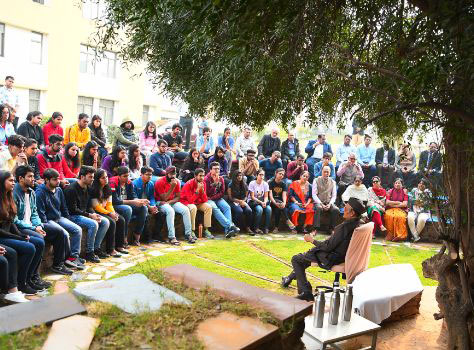 The knowledge that NU imparts is the foundation for multifaceted careers, endless in their potential. NU is able to provide exceptional education based on four core principles.
Industry-linked
Technology-based
Research-driven
Seamless
Often viewed as a case study in green campus, NU maximises students' intellectual potential by providing them with a magnificent and world-class sustainable campus. Surrounded by the billion-year-old Aravali range, framed against azure blue skies, and bound by lush green trees, the NU campus is a paradise of learning that sparks the ingenuity of young minds. The highest safety standards are followed at NU making it one of the safest university campuses in the country.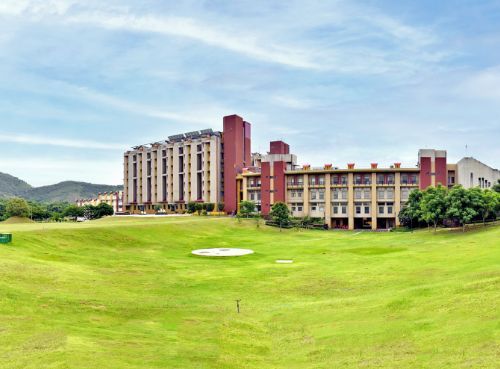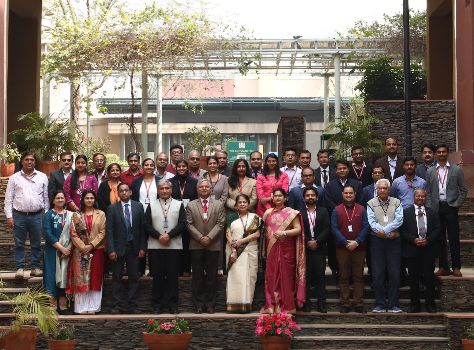 NU faculty comprises technocrats, researchers, scientists, academicians and management experts from leading academic institutions and industry. They create an academic ecosystem that encourages & nurtures research and industry collaboration, critical in grooming our students and developing them holistically.
What the education world deals with is historic information while the corporate world is futuristic. Industry practices change every day and if academia does not interact with corporates continuously, it leads to unemployable graduates. NU's continuous industry connect has resulted in future-relevant courses in the domains of Business Analytics, Digital and Social Media Marketing, FinTech, etc., that are delivered by a proper blend of industry practitioners and academicians thus making the students future-ready."

— Dr Sushil Kalyani, Management
NU practices a participative model of management and administration to develop real-world leadership and managerial skills of students. Students are encouraged to participate in decision-making, especially when organising co-curricular engagements and large-scale events like TEDx, the culture fest 'IngeNUity' and the technical fest 'SiNUsoid'. Students are also members of various administrative and management committees and contribute productively to formulating administrative policies.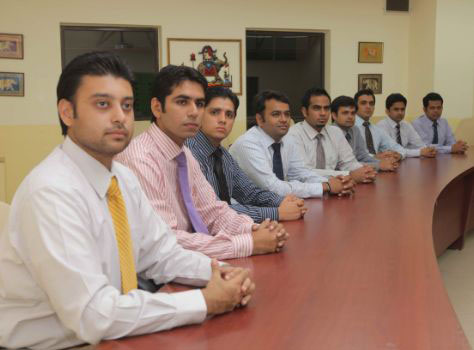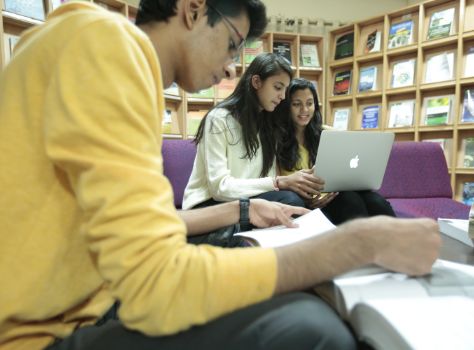 As a university that challenges stereotypes, the admission process had to be one that is truly original and progressive, with the student's dreams and aspirations at the core. Our unique admission process goes beyond marks and grades. It enables students and their parents to identify the best programme for their academic journey based on their strengths and interests.
The admission process helped Sarthak identify his strengths, which NU developed further. Our young lad has transformed into a confident and skilled professional with good subject matter knowledge. He is well-equipped to carry himself in the outside world. Thanks to NU!"

— Charu and Sanjay Kapoor, Parents of Sarthak Kapoor, BTech CSE (Class of 2016)
Customisable & industry-linked curriculum
Contrary to conventional curriculum that leads to the uni-dimensional development of students, NU offers content and curriculum that is broad-based and significantly improves their employability. NUtons get to personalise over one-third of their curriculum depending on their interests, strengths and passion. The result is that they are able to excel in their chosen fields.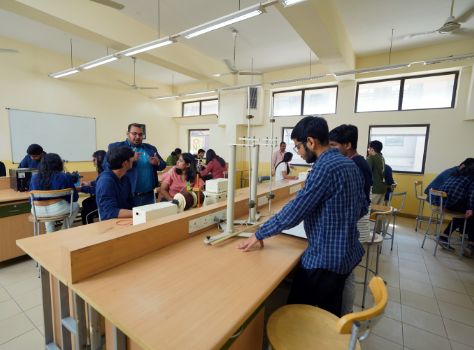 NU's curriculum has the right mix of research and industry-relevant subjects facilitated through project-based learning."

— Siddhant Bhattacharya, BTech (Class of 2017)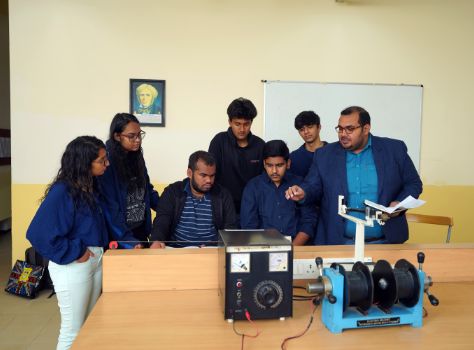 Teaching-learning innovations
The innovative pedagogy and the teaching-learning process at NU includes multiple signature initiatives like U2K, NanoEPL/ LPL and PBL. These initiatives engage students in coming up with novel ideas to discover problems and find solutions to problems enhancing their employability quotient.
Internships and Industry Practice
NU has achieved the difficult feat of maintaining a 100% placement record* since inception (even during the pandemic). We have continuously improved the manner in which we match our graduates to jobs as well as the salaries they obtain, demonstrating our commitment to our students and their dreams. Our long-standing partnerships with more than 400+ industry partners and our unrivalled industry practice in the final semester of every programme year, plays a pivotal role in making our students industry-ready.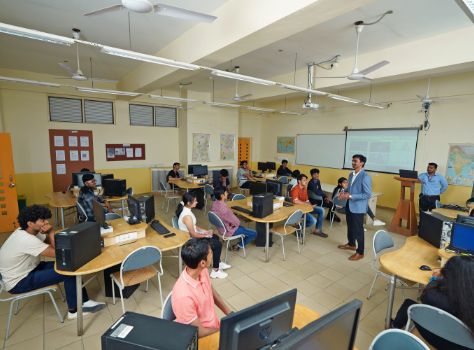 NU's graduates demonstrate remarkable aptitude and attitude towards learning. They perform significantly better than graduates we hired from other top engineering colleges."

— Vijay Muralidharan, Data Science Leader, Cognitive & Advance Analytics CIC, IBM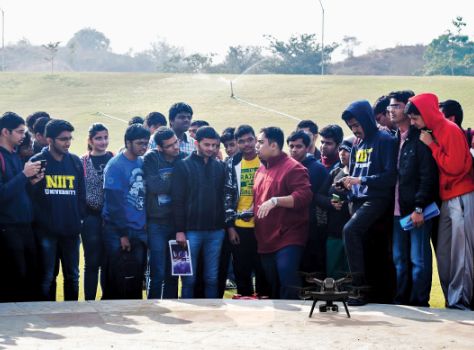 Fifteen registered and successful startups amongst numerous startup ideas since its inception speaks about the kind of entrepreneurial ambience NU has been able to create. The spirit of entrepreneurship and a burning desire to find and solve problems enable NUtons to excel in this domain. NU provides the ideal environment that nurtures and supports an entrepreneurial mindset that NUtons inspires them to build their own startups.