Teaching-Learning Innovations
Facilitating learning through research and discovery
This is the age of disruption. An age where the means of consumption of knowledge is evolving rapidly. Students are no longer passive consumers of rote learning. They are active learners, with a stake in their own learning. Tectonic shifts in societal and economic structures are reflected in the changing workplace as well. It becomes all the more critical to prepare students to be future-ready. But each learner has his own journey towards understanding and retaining knowledge.

NIIT University (NU) believes that the time for pure textbook learning has passed. University curricula must keep pace with changing times. The old 'give-take' mode of teaching and learning cannot address the challenges of a modern knowledge economy. Therefore, rather than choosing a 'one size fits all' rigid teaching approach, NU promotes the 'research and discovery' method that focuses on long-term retention of learning.

In keeping with this approach, NU has developed several innovative teaching learning methods that focus on understanding how learning takes place. It takes cognisance of what to teach, and how; guides teaching processes and transforms learning.
To make learning meaningful, NU redesigned its curriculum to better equip students with the ability to adapt to rapid social, technological and economic changes. Integrating the Arts and Humanities with solid Maths and Science concepts, NU's cross-disciplinary curricular innovations make learning fun and interesting even as they focus on the wholesome development of a student's personality.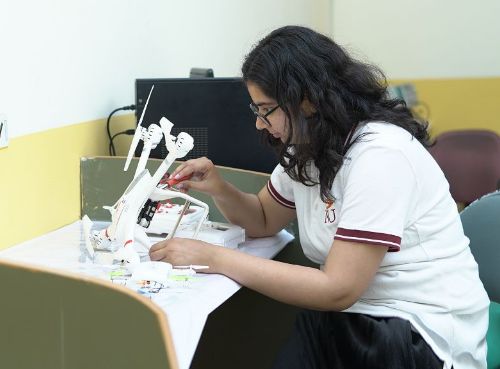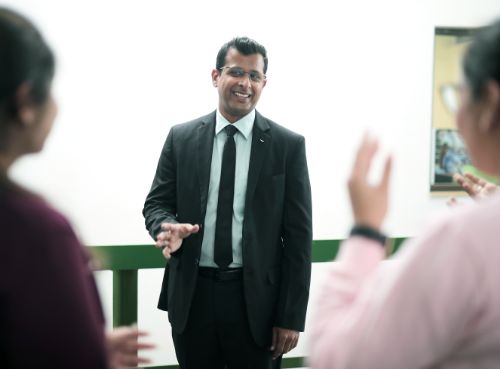 The goal of NU's dynamic teaching-learning practices is to arm students with the knowledge that allows them to adapt to the changing professional and technological landscape. As employers demand a more well-rounded skill set, NU's innovative pedagogies emphasise real-world learning over book learning.
Learning technologies are those technological tools that are used to enhance teaching, learning and assessment. While most remote learning remains a one-way experience, NU deploys technology to deliver the complete interactive classroom experience to students in non-classroom and remote settings.