Kickstarting the entrepreneurial spirit
At NU, you don't just get a degree. We encourage our students to innovate and take risks. They acquire strong problem-solving capabilities, are encouraged to discover their purpose in life and develop a multi-faceted personality. They also gain exposure to and train in an industry of their choice. That's why, by the end of their programme, more and more NUtons are raring to go and convert their bold ideas and innovations into successful startups.
At NU, we don't believe in 'creating' entrepreneurs. We believe in nurturing an entrepreneurial mindset that allows NUtons to innovate, incubate and succeed in their chosen business. Which is why our graduates have gone on to establish their ventures across diverse fields from cyber security and data analytics to green technology and bioinformatics to communications and entertainment.
Read more
Our young entrepreneurs have registered 15 startups outside the university, six of which are currently active.
Centre for Innovation, Incubation and Entrepreneurship (CIIE)
All new ideas need nurturing if they are to flourish. They must be well-executed if one is to succeed. NU's Centre for Innovation, Incubation and Entrepreneurship (CIIE) provides incubation support, encourages students to innovate strategies and creates pathways to take their ideas forward.
Discover how NU graduates are making their mark in the world of business
Our Drone Man of India, whose startup, AT-Lead, is manufacturing quadcopters for GIS mapping and precision agriculture in India and abroad.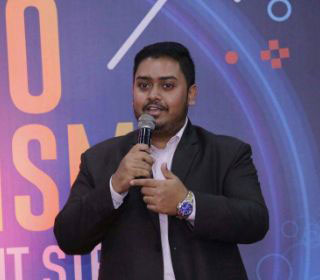 Atif Inayat Khan
(Class of 2016)
Created first Czar Securities and then Astra Security, a leading global player in web application security.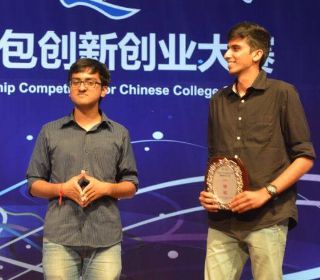 Shikhil Sharma and Anand Sharma
(Class of 2016)
Rahul Kumar, Varshnee Raj, Abhinandan Bhargava and Alphonse Dhas Antony (Class of 2017)