Pursuing knowledge. Provoking discussion. Promoting change.
At NIIT University (NU), the students' learning is not restricted to textbooks. We provide our students with opportunities to interact with the thought leaders in their fields. NU's conferences regularly bring leading academic scientists, researchers, doctoral scholars, and business leaders to share their experiences, learning, and outreach with NUtons. Students get the opportunity to present their papers and attend workshops. The conferences offer students entering the research community valuable insights into the advancements in their field of interest. NU's conferences build student confidence and give them opportunities to network and establish connections, and develop their leadership skills.

NU's interactive conferences offer students diverse perspectives, allowing them to examine subjects through a 360-degree lens. Listening to insightful talks, holding intellectually stimulating discussions during Q&A sessions, viewing presentations, supporting a community of like-minded peers are all invaluable opportunities that arise from attending these conferences.
NUclearCSE 2022 provided a premier interdisciplinary platform for researchers, practitioners and educators to present and discuss the most recent innovations, trends, concerns, and practical challenges and solutions in the fields of neural networks, unsupervised machine learning, cloud computing and hyperscale multi-cloud technology, etc.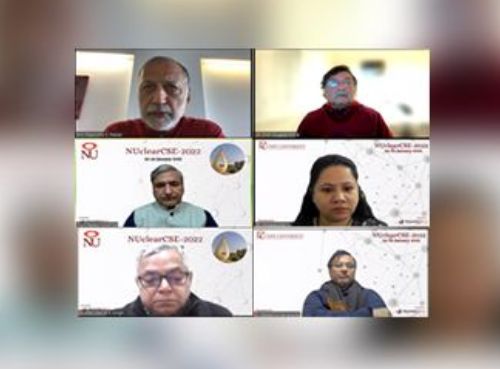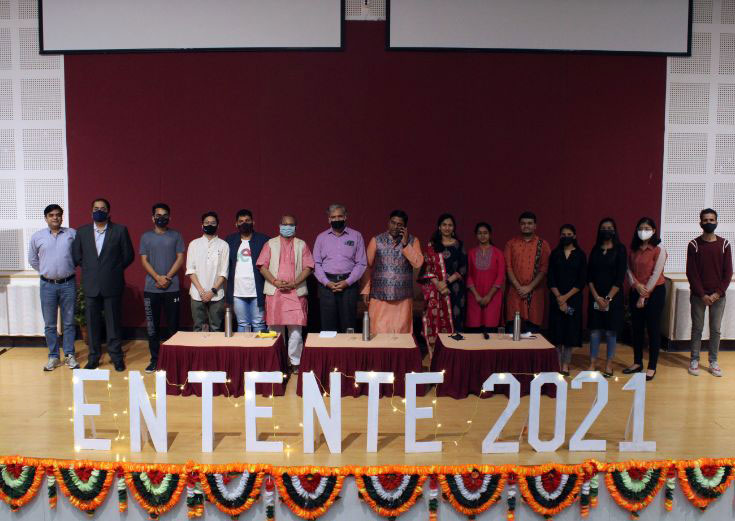 NU's Éntente promotes research studies in Humanities, Commerce, Economics and Management, and aims to bridge the gap and promote intellectual exchange between researchers, students, and the industrial workforce.
NU's research symposiums provide a unique opportunity for NU's research students to present their research in the niche areas of Artificial Intelligence, Internet of Things, Data Science, Information Security, etc, and to discuss their research with eminent scientists, technologists and engineers from these fields.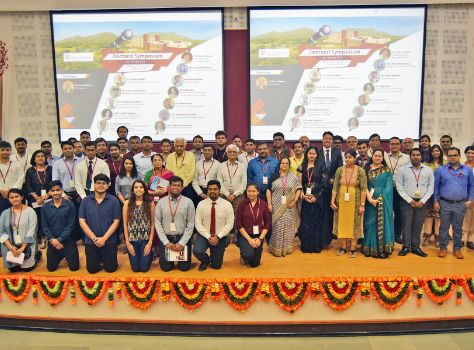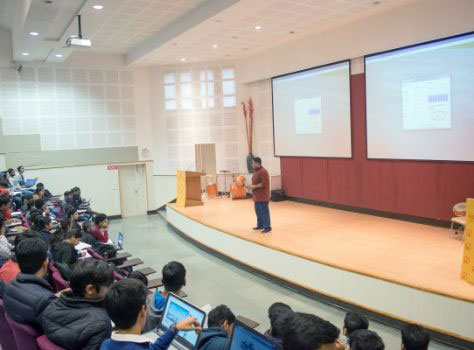 Symposia, workshops and seminars
NU brings educators together to present their best teaching-learning practices using technology and to share the NU's innovations in that sphere. NU also organises challenges and contests to encourage school students to showcase their research-based and data-driven innovative solutions to current societal problems.