A rich legacy of trust, know-how and innovation
NIIT University (NU) is the inheritor of a rich legacy of trust, experience, know-how, innovation and global reputation earned by its parent, NIIT Limited, one of the world's top IT training and talent development companies with a global footprint in over 30 countries.
Founded in 2009 to be the leading centre of innovation and learning in the emerging areas of knowledge society, the university has been built on the bedrock of its four core principles of providing an industry-linked, technology-driven, research-based and seamless education.
These principles are derived from the vision and experience of its founders. A large part of NU's state-of-the-art technology-enabled pedagogy and strong research-focused curriculum has, in fact, originated from NIIT's incubation lab, the Centre for Research in Cognitive Systems (CRCS), on the IIT Delhi campus. NIIT contributed to this award-winning lab along with its team, equipment, patents, and body of research as the first building block of NU, back in the 2000s.
Set up in 1981 to help the nascent IT industry overcome its human resource challenges, NIIT today ranks amongst the world's leading training companies owing to its vast and comprehensive array of talent development programmes.
Over the years, the erstwhile computer training institute has metamorphosed into an education services heavyweight providing integrated solutions for computer-aided education.
NIIT's experience in fulfilling the needs and aspirations of young students, who would enrol for its courses while studying for their undergraduate degrees made its founder and Padma Bhushan awardee, Rajendra Singh Pawar, realise the need and relevance of higher education that would make students industry ready.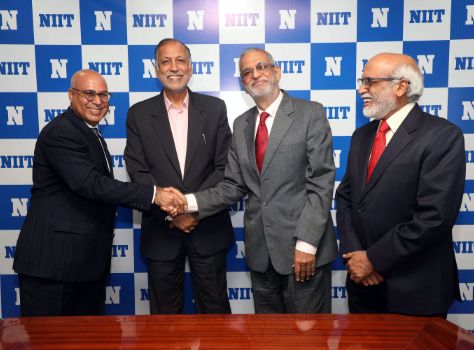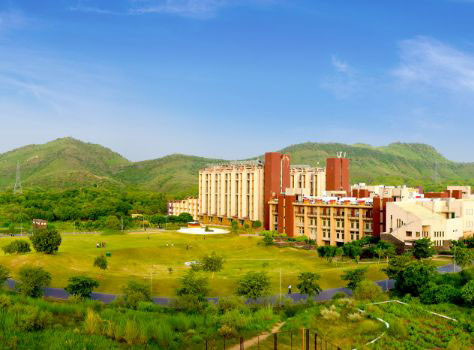 Mr Pawar conceived the idea of starting a 'university with a difference' when he noticed a pressing need for imparting higher education to prepare students for the 21st century and to have a new approach to research.

Mr Pawar saw a need to transform the higher education system to bring it up to the level of global standards and open up new possibilities for students in India. This was validated by some of the greatest luminaries in the fields of science, technology and higher education of the time.
NU's foundation is based on an inspiring motto, Anadi-Anant, chosen by its first Chairperson and noted parliamentarian, scholar and philosopher Dr Karan Singh, which is aptly represented by the emblem of the university, the Mobius Ring. Together, they reflect NU's promise of free-flowing, flexible and limitless learning.