Activity-Oriented Courses
Making life a part of curriculum and grading
NIIT University (NU) recognises that success at work is not merely achieved by knowledge of a particular domain. It is also determined by non-academic attributes such as leadership, collaboration, cooperation, teamwork, planning or organisational abilities, time management, and the ability to withstand pressure. If students are to thrive in the competitive atmosphere of a professional workspace, it is important that they inculcate these qualities which typically lie outside the purview of academics.
Studies show that activity-oriented courses (AOC) also help to minimise anxiety, encourage experimentation, and challenge each individual to compete with themselves. This is why NU has included co-curricular activities as well as experiential learning in the students' regular curriculum.
Read more
NU's focus on flexible learning allows students to participate in activities of clubs outside the classroom for academic credit. It is purely voluntary and teaches students to take responsibility for their own learning. Faculty members' involvement is restricted to recognising students' interest in AOC, and to provide positive and specific feedback to enhance their self-confidence.

Students may choose an AOC based on their interest, earning up to three credit points per semester. The evaluation is based on presentation of new skills or advancement in proficiency levels as demonstrated through participation in the cultural events organised in the University.
Choose from the following activity-oriented courses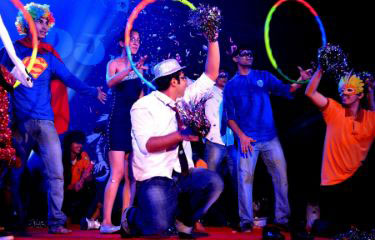 Music and dance offer social, emotional and even spiritual benefits. This course aims to develop core strengths such as self-confidence, discipline, physical fitness and teamwork. Creativity, innovation, performance quality, and collaborative learning are all taken into consideration during evaluation.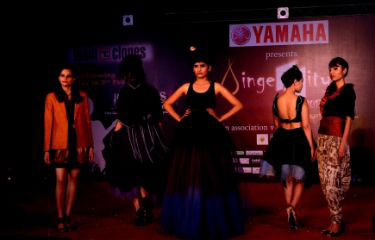 Fine arts, crafts and digital design introduces participants to existing and new trends in these fields and helps them enhance their aesthetic sense, inspires creative thinking, and hones their hidden talent so they become better artists. Students develop poise, mental equilibrium, and a sense of responsibility.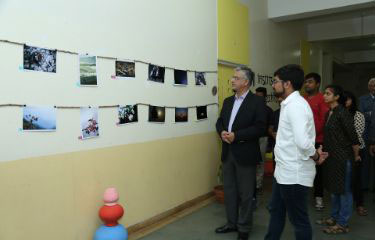 The photography course encourages students to develop their latent photography skills and teaches them perspective, depth of field, how to use available light, etc., apart from the basics of the use and care of their equipment. Students learn the value of patience and a steady hand.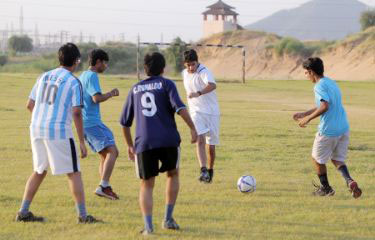 NU believes in a healthy mind in a healthy body. Various sports and physical activities on campus offer students avenues to vent their physical energy after a day spent in the classroom. Sports and games help students to develop physical fitness and mental strength. Students not only develop their physical skill at a sport, but they also learn commitment, dedication, and teamwork as well.

Evaluations are based on improvement in student performance, as well as the batch matches, house matches and NUPL matches.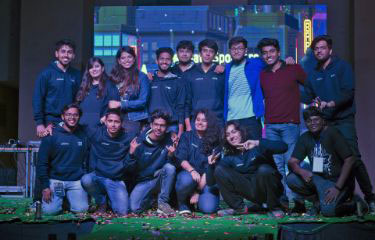 Organising and managing university events is a unique AOC that provides students with hands-on experience of planning activities and handling contingencies, mobilising resources and handling sponsorships, team formation, delegating responsibility, budgeting and cost management, obtaining approvals.

After any event students are expected to provide a comprehensive report detailing their planning process, execution, challenges encountered, lessons learnt, and recommendations for improvement.