Teaching you to soar high
At NIIT University (NU), students learn to chart their own journeys. They get to decide their own futures and define what success means to them. For some students, that means working in global MNCs or world-famous research organisations; for others, it means stepping into the unknown to establish a startup. For yet others, it means eschewing a job immediately after graduation just because that is the course that is expected of them.

NU's undergraduate degree programmes provide a strong foundation for NUtons to pursue higher studies at premier institutions in India or abroad. NU encourages our students to stretch their limits and explore their potential to the fullest.
Over the years, NUtons have gone on to pursue master's degrees and PhDs in leading institutions all over the world.

These include University of Southern California, Purdue University and Syracuse University, New York, among others in the US; University of British Columbia in Canada; Kingston University, University of York, among others in the UK; National University of Singapore; ICN Business School, France; University of Sydney, Australia; and Lund University in Sweden, to name just a few.

Many students even refuse attractive placements to study further.
NIIT University built a strong platform for me, which made me confident enough to take this decision." – Vivek Kamma, Class of 2021, currently pursuing a master's in Computer Science at Texas State University
Get to know NU alumni who are pursuing higher education
Vivek received two plum job offers: a pre-placement offer from Ernst & Young, where he did his industry practice as a technology consultant; and another plum offer from Quantiphi Analytics. However, Vivek chose to pursue a master's degree in Computer Science at the Texas State University.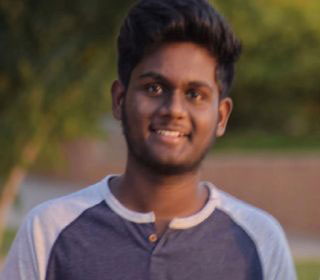 Vivek Kamma
BTech CSE (Class of 2021)
Sai Yeshwanth used his NU education and work experience at Irdeto as a springboard to enroll for management studies at the University of Glasgow, UK.
Sai Yeshwanth Chaganti
BTech ECE (Class of 2018)