You Dream. We Nurture & Fullfil
The academic ethos at NU and our academic programmes aim to create an environment for our students where their ingenuity is ignited and explored. We provoke your thinking and enable holistic, free-flowing, flexible, limitless learning. At NU, our students live a life of immersive learning to become ace problem solvers, coveted by the industry.
Get into your stream of choice
Our Unique Admission Process gives talented students from across the country the opportunity to live their dreams and aspirations. It is not restricted by the marks you score but is based on your potential, aptitude and passion.
We asked our students and alumni about the career goals that NU helps them attain. 77% students and 64% alumni said that NU helped them get into their stream of choice.

– The NU Brand Survey, 2021
Much before Shark Tank became a phenomenon in India, NU had its version of Shark Tank, for students, right in the first year! It still continues to be a hot favourite among NUtons.

Academics for a NUton means working on industry-relevant research projects, writing research papers, learning from industry practice, being mentored by industry professionals, participating in hackathons, and much more. NU's technology-based, research-driven and industry-linked curriculum makes a lasting impact on the lives of our students. They come as students and leave as problem solvers finding placements at top organisations that NU has long-standing partnerships with.


Become an ace problem solver
One of the foremost reasons why NU has been able to build and nurture industry partnerships is because of the superior talent that we have been able to develop over a decade.
On being asked "What sets NU apart?", more than 50% of our industry partners said "NU students are problem solvers" and "NU students are among our best hires".

– The NU Brand Survey, 2021
Many of our alumni are well-placed at prestigious organisations while many have decided to take the plunge in entrepreneurship by building their own startups. NU has bred 54 startups since inception and is often called the 'school of startups'.
Our programmes range from the bachelors to doctoral levels in Computer Science, Electronics and Communication, Biotechnology, Geographical Information Systems, Educational Technology and Management Sciences. They focus on:
Helping students become problem-solvers rather than rote- learners
Immersive industry practice to make students industry-ready
Helping inculcate a spirit of entrepreneurship
Regular mentoring by founders, faculty and industry leaders
Giving students the option of personalising their curriculum
Interconnected courses for enhanced conceptual knowledge
Exposure to research projects from the first year
Helping to develop personality traits such as leadership, teamwork, organising ability, etc., through co-curricular activities
Undergraduate and integrated programmes
Explore our undergraduate and integrated programmes specially designed to fuel your curiosity and become industry ready.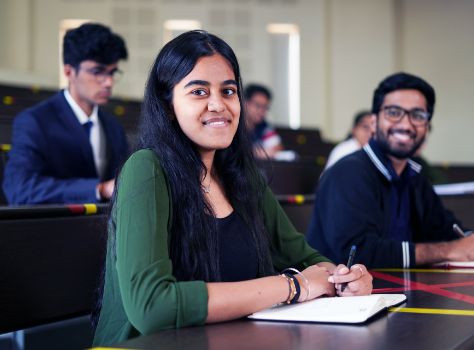 Our masters programmes are created to help you become an expert in the subject of your choice and put you on a rewarding professional path.
Earn your coveted doctoral degree with our top-notch PhD programme that will open new frontiers in your academic or research journey.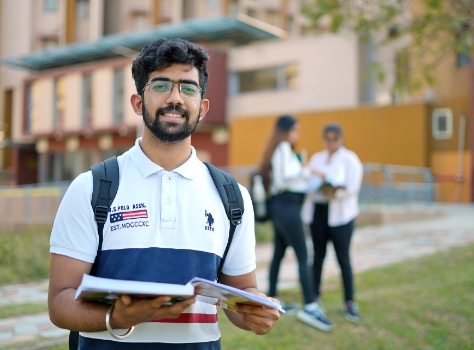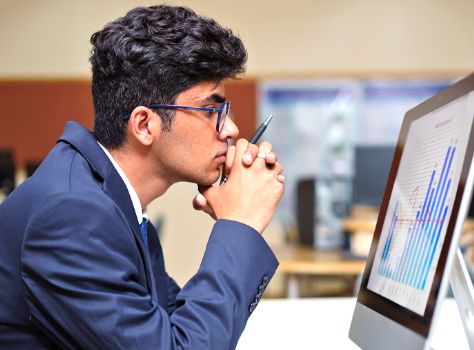 Industry-linked programmes
Our unique industry-linked programmes built in close association with industry partners is just what you need to upskill, reskill and make the leap in your career.
Expand your knowledge horizons, enrich your lives or steer your career at any life stage with our flexible learning courses.