Strengthening theory with real life practice
The foundation of NIIT University (NU) rests on its four core principles of promoting education that is industry-linked, technology-based, research-driven and seamless. It was established with the aim to overhaul the education system, promote innovation and independent thought. Our focus is also on the holistic development of our students.
The curriculum we teach is, therefore, a critical component of achieving all of the above goals. It must reflect our vision for education, defining not only what must be taught, but how it should be taught.
If we are to make learning meaningful, the teaching-learning process must be redesigned to meet the needs of 21st century learners. Our world is rapidly changing, mutating and evolving. Our curricula must be equally flexible if our students have to adapt to the rapid social, technological, and economic changes that are taking place.
We train our students to be problem-solvers. But we also wish to empower their creativity and critical thinking skills. Our cross-disciplinary curriculum is built on a solid foundation of research and discovery that is integrated with the Arts and Humanities.
Read more
Keeping our students' needs front and centre, our curriculum structure:
Exposes students to multiple disciplines in their foundation years with courses in Mathematics, Basic Sciences, Humanities, Social Sciences and Management
Allows students to customise the curriculum as they advance into higher semesters through the Professional Elective and Open Elective courses
Allows further course customisation through several project courses. The prestigious R&D Project Course, mandatory for all Engineering students, regardless of the programme, takes the student on a journey from concept to prototype to end-product (service, process, software or hardware) with the user in view
Offers summer internship opportunities in industry or research institutions or at universities in India or abroad
Offers a final six-month out of campus Industry Practice (IP) that bridges the disparate worlds of studies and of work. IP smoothens the transition from student to professional.
Students who apply to NU under the Early Admission Mode have the opportunity to get a head start in transitioning from school to university. NU's special induction programmes like the Head Start Workshop (HSW) and Head Start Boot Camp (HSBC) are part of the university's focus on education being seamless – these programmes help students maintain their continuity of learning, and transition easily to university learning. The four-week long Resonance is an orientation programme that is geared to help new entrants to become part of NU's rich academic ecosystem.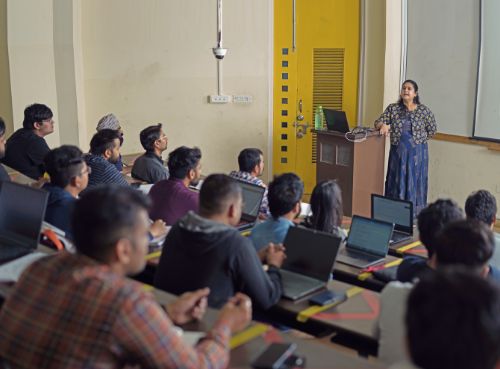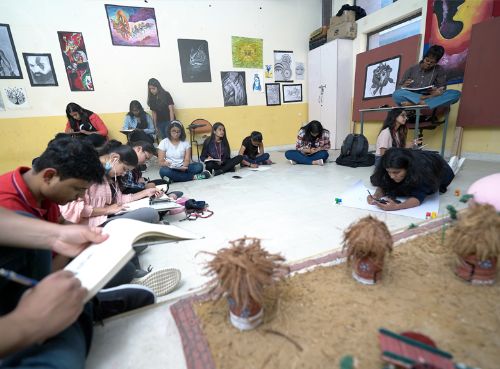 Activity-oriented courses
An example of seamless education, the activity-oriented courses at NU, bridges the divide between curricular and co-curricular activities. NU's premise is that co-curricular activities train students in teamwork, hone leadership and organisational abilities inspire creativity, teaches time management and how to work under pressure, and imparts the ability to strategise in real time. NU's focus on flexible learning allows students to take part in activities outside the classroom for academic credit, enabling them to take responsibility for their own learning.
A mandatory audit course for every student in every semester, Community Connect helps sensitise students towards the economic and social conditions of rural India. By including this innovation as part of its graded curriculum structure, NU motivates students to to understand the problems faced by rural communities and to suggest solutions.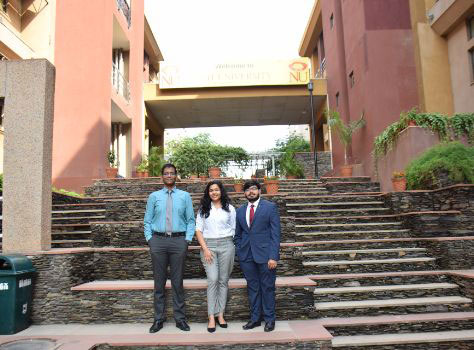 Industry-linked programmes
Designed in close collaboration with industry, NU's industry-linked master's programmes address the challenge of reskilling their human resources.  These programmes are open to those who are either already employed in a specific industry or to those who desire to make a career shift to a new domain upon successful completion of the programme. 
These lecture series enable students to interact with eminent scholars and thought leaders and gain fresh perspectives.