NIIT University's (NU) B Tech Electronics & Communication Engineering (ECE) programme aims to create professionals who can engineer large, relevant and robust electronics & communications systems. The B Tech ECE programme provides students a strong foundation in the fundamentals of Electronics and Communications Engineering through courses such as Analog & Digital Communications, Digital Logic & Circuits, Coding & Information Theory, etc. The programme provides mastery over advanced topics in Embedded Systems, Wireless Broadband Communications and Digital Signal Processing to enable students to straddle the overlapping fields of Electronics, Communications and Computer Science.
Three areas in ECE are growing at a rapid pace:
Communication engineering has moved from voice communication (telephony) to data communication (voice, image, video, text, etc) and technology has moved from 1G to 5G and above. High-end Radio Access Networks (RAN) like GSMRAN, UTRAN, 5GRAN, etc have evolved to match the protocols and standards of these new-age technologies. Upgraded data centres with new communication capabilities have become a necessary infrastructure component of roads, railways, ports, electrical transmission lines, water supply lines and so on. Several devices and centres are being integrated into new generation communication networks to include elements like robots, drones, cars, education and health to make them IoT-ready. In the nextIn next 5 years the global communication network market is going to increase from 1.5 trillion dollarsdollar to around 1.55 trillion dollarsdollar, thereby generating huge requirements of trained manpower in communication engineering.
Flexible Electronics has picked up pace due to manufacturing of wearable devices and customer products. Recently the Government of India made a budget provision of INR 76 thousand crores to attract global giants in electronic chip manufacture. Due to automation in almost all industry sectors, the chip market is growing exponentially and is likely to reach from current 36 billion dollars to 125 billion dollars in the next 5 years.
The controllers that integrate different renewable sources and condition power for specific independent loads and grid interaction; electrical vehicles and charging stations, etc., have already been commercialised. The market for these controllers is also growing exponentially. The concept of 'energy harvesting' is also gaining momentum.

As government policies across the globe take cognisance of these growing markets, the production capacity of electrical power by SPV systems is also keeping pace with market demands. This generates immense job opportunities in the production, installation, operation and maintenance of equipment as well as services like project management, etc.

NU regularly upgrades specialisations in the ECE programme and restructures programme-related courses in consultation with the electronics industry.
Why pursue B Tech ECE at NU
NU's B Tech ECE programme is designed to cater to these latest and emerging trends in consultation with the electronics industry so that our students have a distinctive edge when they step out into the industry.
NU's four-year (8 semesters) B Tech ECE programme uses industry-linked, project-based learning. Students apply what they learn by executing mini projects that are relevant to the industry. This not only minimises the gap between classroom and practice but also orients the student to solve current and future industry problems.
| Course category | Credits |
| --- | --- |
| Basic Sciences | 20 |
| Engineering Sciences | 09 |
| Professional compulsory | 80 |
| Industry Practice | 20 |
| Professional Electives | 24 |
| Open Electives | 08 |
| Humanities and Social Sciences / Activity Oriented  Courses | 18 |
| Total credits | 179 |
Digital Logic and Circuit
Analog Electronics
Signal & System
Electromagnetic Theory
Digital Signal Processing
Analog and Digital Communications
Integrated Electronics
Communication Network
Antenna and Microwave Propagation
Microprocessor & Microcontroller
Optoelectronics and Optical Communications
Control Theory
Coding and Information Theory
Advanced Embedded Systems
Advanced Digital Signal Processing
Digital Image Processing
Wireless Broadband Communications
Optical Networks
Non-Linear Optical Communication
Satellite Communications
Advanced VLSI
Internet of Things
Computer Vision
Power Electronics
Radar Engineering
Cellular and Mobile Communications
Advanced Wireless Broadband Communications
Artificial Intelligence
Artificial Neural Networks
Statistical Modeling for Data Science
Wireless Sensor Networks and Applications
Machine Learning
Computational Geometry and Applications
Cyber Security
Data Mining
Introduction to Information Security
Natural Language Processing
NU's B Tech ECE students stand out in the crowd. Their higher-order thinking abilities and problem-solving skills combined with their entrepreneurial spirit give them a sharp competitive edge. This is reflected in our high placement record. 
B Tech ECE students placed* in 2021
Industry projects at NU are a great source of experiential learning, a thrilling experience for students. It gives them the opportunity to explore new problems and find solutions. NU has developed many strong industry relationships giving NUtons the limitless opportunity to look for new problems and solve them while they are still studying at the university. Such real-life problem solving skills holds them in good stead when they step out into the real world.
Here is a glimpse of the projects B Tech ECE students have been working on, during their Industry Practice
Organisation:
Zest IOT
Projects:
Container Tracking: To track the movement of the containers even when there is no sky view.
Camera AI project implementation: To track the movement of the gas cylinders through cameras.
Tug Boats: To track the movement of the boats; to track the fuel consumption, engine status as well all related information; perform analytics on the visualised data.
Organisation:
Inker Robotics
Projects:
A speech-to-text algorithm which is going to be used in various devices which Inker Robotics plans to develop
Organisation:
CDIL (Continental Device India Limited), R&D Division
Projects:
Automatic functional card tester for air electronic cards in air conditioner
Automatic LED driver tester
IoT-enabled air purifier products
Organisation:
PhotoElectricChefs
Projects:
Water metering
Vehicle tracking system (boom barrier integration)
Organisation:
Applied Solar Technologies
Projects:
Battery balancing and monitoring
Site data analysis and hardware testing
Organisation:
ECIL (Electronics Corporation of India Limited)
Projects:
Design and development of board support package device drivers for single board computer based on free scale processor
Application development based on Bluetooth low energy, WiFi and Zigbee (Internet of Things)
Organisation:
Samtel Avionics
Projects:
Wireless data acquisition system using ARM cortex microcontrollers
Organisation:
Ahoy Systems
Projects:
IoT-based Smart E-surveillance for Bank ATMs
Capstone project
Students
Programme/ Year
IOT-based solar tracer and solar monitoring system
Emon, Avinash, Sagar M
B Tech ECE, Class of 2022
IOT-based disease detection and plant health monitoring system
Sudha Choudhary, Richard Tony, Aditya Gaonkar
B Tech ECE, Class of 2022
Method to boost harvested electrical energy from living plants
Tanishq Saini
Tanmay Prabhakar Joyashi
Shivam Verma
B Tech ECE, Class of 2021
Personalised location-based tracking
Karthik Upadhyayula
Mohd Anas Saifi
Tarun Aggarwal
B Tech ECE, Class of 2021
Design of low power SRAM for embedded memory
Rahul Singh Rawat
B Tech ECE, Class of 2021
Software modelling of sensors and creation of a virtual sensor network
Neelakshi Talukdar
Akash Chakraborty
Anurag Paul
B Tech ECE, Class of 2021
Design and development of an android app for virtual dissection of electrical appliances
Pranav V Pramod
B Tech ECE, Class of 2021
Simulation study of nanoscale MOSFETs for low power application
Karthik Ram Mamidala
B Tech ECE, Class of 2021
TV show popularity analysis using data mining
Subhankar
B Tech ECE, Class of 2021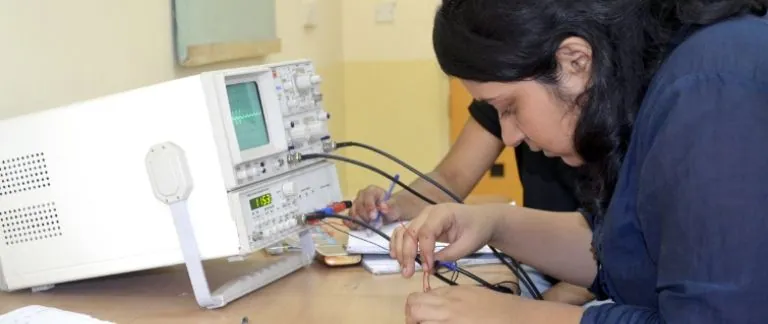 Research projects & publications
At NU, imparting research-driven education is one of our core principles. The focus is on training the mind to take a fresh look at and solve any problem. Immersion in a research culture equips students with a mindset for solving problems throughout their life. Keeping this in mind, the university has designed each programme to engage students in research. Every student, irrespective of discipline, successfully imbibes this quality through hands-on experience of applying research methodology to a variety of problems.
Students of B Tech ECE have been conducting research on a wide range of areas and publishing their research at prestigious conferences and in leading journals.
Selected list of R&D projects:
IOT-based solar tracer and solar monitoring system for maximum power efficiency and design of energy harvesting system
IOT- and vision-based solution in smart fitting rooms
Vision-based pose estimation approach used in IOT application
Scale Invariant Object/Place Identifier
GAIT Signature for Identification System
IoT in Retail Advertisement
QR-Code based Visitor Self-Navigation System for University Campuses
Design and hardware realization of Semiconductor Parameter Analyzer
Using Technology for Yoga Posture Monitoring to Assist Improving Social and Academic Skills Acquisition Ability of Educable Students
P-Agri: Pervasive Agriculture
Detection of the size of any body part using Image Processing
Energy-Efficient Approach Towards Network Intelligence in Cooperative Communication in Vehicle Environment
Sign Realization of Multimedia Sequences
Segregating photographs based of face detection
Design analysis of Rectennas for wireless energy harvesting
Development of WiMAX based Cognitive Communication Technology
Self-Acquisition of Critical Skills using Mobile Apps for Adolescents with Learning Disabilities
Design of power aware routing for Ad-Hoc networks in disaster recovery
Design of a secure smart card-based multi-server authentication scheme
Effective end-to-end authentication scheme for wearable health monitoring systems
Selected list of research papers by ECE students:
C.Aishwarya, Kinjal Parate, Neha Tiwari presented a research paper on 'Evolution of Display Technology' in the International Conference, NUclearCSE2022, India, January 20-22, 2022.
Mamidala Karthik Ram, Neha Tiwari, Dawit Burusie Abdi, Sneh Saurabh published a research paper on 'Drain Induced Barrier Widening and Reverse Short Channel Effects in Tunneling FETs: Investigation and Analysis' in IEEE Access, Volume 09, November 2021, Page 150366-150372. SCImago Q1, Impact Factor: 4.48. ISSN(P): 2169-3536, ISSN (O): 2169-3536, DOI: 10.1109/ACCESS.2021.3125856
Mamidala Karthik Ram, Neha Tiwari, Dawit Burusie Abdi, Sneh Saurabh published a research paper on 'Effect of Drain Induced Barrier Enhancement on Subthreshold Swing and OFF-State Current of Short Channel MOSFETs: A TCAD Study', IEEE Access, Volume 09, October 2021, Page 141321-141328. SCImago Q1, Impact Factor: 4.48. ISSN(P): 2169-3536, ISSN (O): 2169-3536, DOI: 10.1109/ACCESS.2021.3119858.
Debesh Bar, Dhruv Pande, Manveer S. Sandhu and Vikas Upadhyaya (2015) presented a research paper on "Real-time Security Solution for Automatic Detection and Tracking of Intrusion"in International Conference on Image Information Processing, PP. 399-402.
Pranith K. Thadagoppula and Vikas Upadhyaya (2016) published a research paper on "Vehicle speed detection using Image processing" in International Conference on Computer, Control, Informatics and its applications, PP. 11-16.
Samarth Gupta and Vikas Upadhyaya (2016) published a research paper on "Automated Vehicle Detection Using Optical Fiber Communication" in IEEE Sensors, PP. 1-3.
Akash Chakraborty, Neelakshi Talukdar and Vikas Upadhyaya (2022) presented a research paper on "An Autonomous Virtual Tour Guide System for Tourists" in the International Conference, 'NUclearCSE2022', India, January 20-22, 2022.
Super-achiever Karthik works wonders in nanolectronics research
Karthik was fascinated by research in nanoelectronic devices, right from his school days and dreamt of specialising in nanoelectronics. NU opened the doors for him to chase his dreams. The 'best researcher' award at the university's Nanoelectronics Premier League, followed by his R&D and capstone projects catapulted him closer to his goal. A 6-month rigorous industry practice at IIT, Delhi along with two research papers took him further ahead. Today, he is a student at Lund University, Sweden, pursuing a master's programme in Nanoscience and wishes to get into a PhD programme after that. To know how NU helped to fulfill Kathik's dream,
read his story.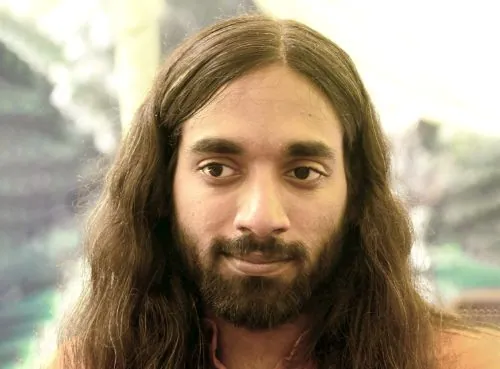 Samarth Gupta, makes his mark globally with professional stints at international powerhouses.
For Alumnus Samarth Gupta, NIIT University's academics and well-rounded student experience prepared him for a flourishing career in the constantly evolving technology industry. Samarth Gupta, B Tech ECE, Class of 2017, said, "NU prepared me for the industry by building a strong foundation of skills that gave me the confidence to handle the dynamics of every role and project."
Read his exciting journey ahead here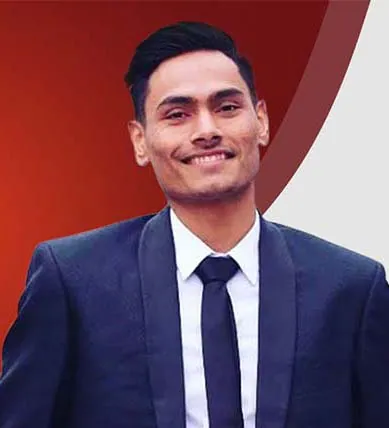 Communication and Signal  Processing
Advanced Digital Signal Processing
Optical Networks
Non-linear Optical Communications
Introduction to Nano-Optics and Nano-Photonics
Digital Image Processing
Computer Vision
Wireless Communication
Wireless Broadband Communications
Advanced Wireless Broadband Communications
Cellular and Mobile Communication
Radar Engineering
Satellite Communication
VLSI and Embedded Systems
Advanced Embedded Systems
Introduction to Internet of Things
Advanced VLSI
Digital Image Processing
Computer Vision
Power Electronics and Instrumentation
Renewable Energy & Electric Vehicle
Electrical Vehicle Electronics
Introduction to Renewable Energy
Power Electronics and Drives
Vehicle Dynamics
Energy Storage
Robotics and IOT
Industrial Control, Robotics and Automation
Real Time Operating Systems
IOT and Sensor Networks
Kinematics of Robots
Architecture, Protocols and Design Principles of IOT
B Tech CSE subjects & syllabus
NU's undergraduate programmes in Engineering and Management are designed to provide thorough grounding in the respective disciplines, offer a course of work that prepares them for either a professional career or advanced degrees.
NU expects that graduates of the undergraduate Engineering programmes will demonstrate the following programme outcomes as defined by NBA (National Board of Accreditation).
PO1
Engineering knowledge
Apply the knowledge of Mathematics, Science, fundamentals of Engineering and an engineering specialisation to the solution of complex engineering problems.
PO2
Problem analysis
Identify, formulate, review research literature, and analyse complex engineering problems to reach substantiated conclusions using first principles of Mathematics, Natural Sciences, and Engineering Sciences.
PO3
Design/Develop solutions
Design solutions for complex engineering problems and system components or processes that meet specified needs with appropriate consideration for public health and safety, and cognisant of cultural, societal, and environmental considerations.
PO4
Conduct investigations of complex problems
Use research-based knowledge and research methods including design of experiments, analysis and interpretation of data, and synthesise information to provide valid conclusions.
PO5
Modern tool usage
Create, select, and apply appropriate techniques, resources, and modern engineering and IT tools including prediction and modelling to complex engineering activities with an understanding of the limitations.
PO6
The engineer and society
Apply reasoning informed by contextual knowledge to assess societal, health, safety, legal and cultural issues, and the consequent responsibilities relevant to the professional engineering practice.
PO7
Environment and sustainability
Understand the impact of professional engineering solutions in societal and environmental contexts, and demonstrate the knowledge of, and need for sustainable development.
PO8
Ethics
Apply ethical principles and commit to professional ethics and responsibilities and norms of the engineering practice.
PO9
Individual and teamwork
Function effectively as an individual, and as a member or leader in diverse teams, and in multidisciplinary settings.
PO10
Communication
Communicate effectively on complex engineering activities with the engineering community and with society at large. This includes being able to comprehend and write effective reports and design documentation, make effective presentations, and give and receive clear instructions.
PO11
Project management and finance
Demonstrate knowledge and understanding of engineering and management principles and apply these to one's own work, as a member and/or leader in a team, to manage projects in multidisciplinary environments.
PO12
Life-long learning
Recognise the need for, and have the preparation and ability to, engage in independent and life-long learning in the broadest context of technological change.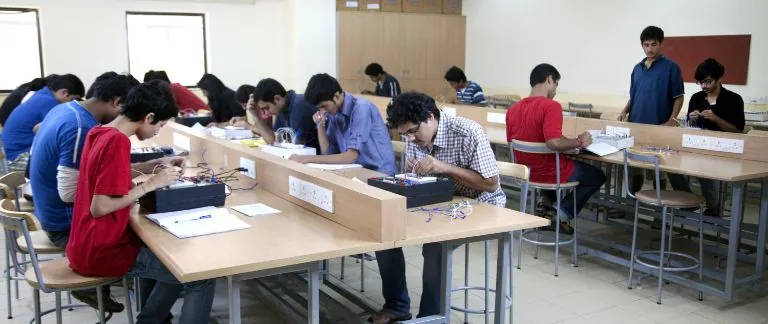 Programme specific outcomes
Demonstrate competence in designing, implementing and testing an electronics-based system, solving a real-world problem, by utilising advanced technologies, platforms and tools.
Apply the fundamental concepts of electronics and communication engineering to design a variety of components and systems for applications including signal processing, image processing, communication, networking, embedded systems, VLSI and control systems
Select and apply cutting-edge engineering hardware and software tools to solve complex Electronics and Communication Engineering problems.
Apprehend and analyse specific engineering problems of communication, networking, electrical & electronics circuits, signal processing, computer programming, embedded systems, VLSI design and semiconductor technology by applying the knowledge of Basic Sciences, Engineering Mathematics and Engineering Fundamentals.
Ability to design and implement the acquired technical knowledge with proficiency in logical programming for applications in Electronics & Communication Engineering.
To implant the capacity to apply the concepts of Electronics, Communications, Signal processing, VLSI, Control Systems etc., in the design, development and implementation of application oriented engineering systems.
An ability to isolate and solve complex problems in the domain of electronics and communication using the latest hardware and software tools, along with analytical and managerial skills to arrive at cost effective and optimum solutions, either independently or as a team.
B Tech ECE is always buzzing with exciting and engaging events. Here's a peak into some of our most memorable ones.
ECE NUtons at Tech Fests


The Robotics Club participated in several events winning honors and awards along the way. The teams, led by third year ECE students, included first to third-year students from both ECE and CSE streams.
Techkriti at IIT Kanpur - 2018
IARC (Flagship event) – Reached Finals, stood in top 10 among 50 teams
ELECTRADE(Flagship Event) - Shortlisted for Round 2 among 30 teams
BEST MANAGER (Business events) - Shortlisted for Round 2
MANDAKINI (Astrophysics) - Stood 4th
CREATIVE MAPPING (ARTS) - One of the top teams among 10 teams
Cliffesto at NIT Srinagar -2018
Robosoccer (Flagship event) – 3rd Place
Flotter – 2nd Place
Debugger competitions – 3rd Place
Apogee at BITS, Pilani - 2018
Hackatronics (Flagship event) – 1st Place
Robosoccer (Flagship Event) – 1st Place
Good-bye Earth – 1st Place
Bob the Builder – 2nd Place
Everyone Dies – 2nd Place
If the B Tech ECE programme at NU interests you, click on the following links to apply: