Student-run Activities and Clubs
One of the greatest differentiators of NIIT University (NU) is its emphasis on providing a well-rounded holistic education for its students. At NU, we put students at the front and centre of all that we do – from our student-friendly admission programme to our industry-linked curriculum.
Equally importantly, we adopt a student-centric approach to our co-curricular and non-academic activities as well, giving students practical lessons in time management, organisation, teamwork and strategising in real-time. Because it is only through real-life experiences that students can learn more about themselves. We strongly believe that it is important for students to find time for activities that bring them joy.
Whether you have a minor interest in running or a major interest in gaming, we encourage you to explore your passions to the limits
Students at NU get a chance to be a part of diverse clubs and engage in a wide range of activities. The clubs are organised and managed by our students themselves. Since we believe there's no such thing as too many clubs, students are free to join as many clubs as they wish. From dance to art to debate, there's plenty to do!
Read more
These clubs actively participate in cultural fests and competitions hosted by other universities, primarily in Delhi NCR and Rajasthan. Some of these clubs are also part of our
Activity Oriented Courses (AOC)
, and based on their interest, students who participate in them can earn up to three credit points per semester.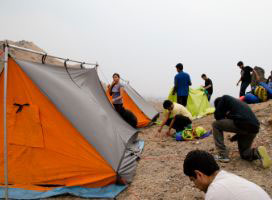 For explorers and adventurers who are itching to explore the beautiful terrain surrounding the campus, NU Saahas organises weekly treks to the Aravali Hills. The club also organises annual overnight camping trips that includes trekking, rafting, and rappelling.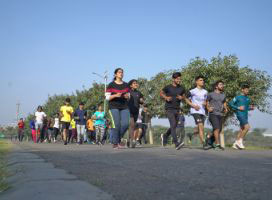 By introducing them to the art of long-distance running, NU Runs aims to promote a healthy lifestyle among the students and faculty members here at NU. Apart from engaging in different running activities, the members also organise a marathon every year on National Unity Day.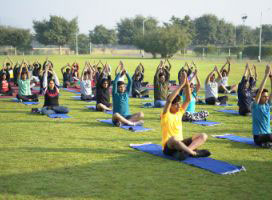 As the name implies, NU's Yoga Club aims to promote physical and psychological well-being amongst NUtons. The club conducts regular yoga and meditation sessions. It also leads the International Yoga Day event every year not only for NUtons, but also the entire Neemrana community.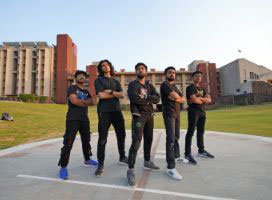 Have feet? Will dance! NU Impetus provides the perfect stage for resident dancers to showcase their art on a larger platform. NU Impetus choreographs jaw-dropping performances at NU's very own culture fest, ingenuity and has made its mark at competitions in Delhi and Jaipur as well.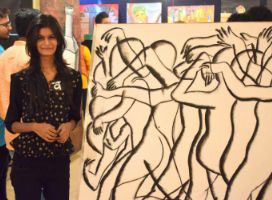 A home for all budding painters, sketchers and other artists who can visualise and create the most wonderful pieces of art. NU Vividha offers an inspiring environment for your creative juices to flow. The best artwork serves to decorate the campus for all events and fests including ingeNUity. NU Vividha also hosts the eye-catching Annual Arts Exhibition.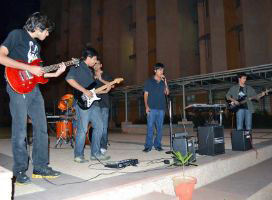 Musical nights, impromptu jams, and melodious conclusions to all events at NU – this is how NU Verismo contributes to the cultural fabric of the campus. Our maestros are incredibly passionate about their art and their interests lie beyond covers and crowd favourites. They have some beautiful compositions of their own to their credit as well! 'Tritone', a regular show organised by NU Verismo, is one of the most eagerly awaited events here at NU.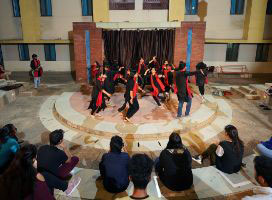 NU Rangmanch
Theatre club
All the world's their stage, and NU is their home. NU Rangmanch is the place for all theatre lovers and dramatists to explore theatre, drama, storytelling and much more! Apart from the many fests they take part in, the club regularly produces 'Nukkad Natak' – street plays based on contemporary social issues. They also put on one annual play at NU's prestigious Annual Lecture.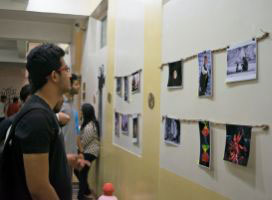 NU Instills
Photography club
For those who prefer to view the world through a lens, NU Instills organises short one-day and three-four day tours twice a year, as well as an Annual Photography Tour to picturesque locations. The club also organises periodic photography competitions, and the best photographs are displayed at the Annual Photography Exhibition on the day of the Annual Lecture. Members of the club also cover major events on campus. Senior members are appointed NU's 'Official Photographers' with handsome pocket money.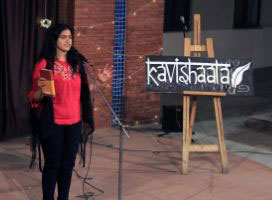 NU Kavishala brings budding poets, writers and literature enthusiasts together to create a colourful blend of prose and poetry for the appreciative listener. Want to get back in touch with the romantic in you? Or perhaps you just want to learn how to appreciate poetry? You've come to the right place!
You think your taste in film is relatively niche? Are you dying to discuss the latest Scorsese film or Italian neo-realism? NU Cinesta will provide the company you seek. The film club also coordinates the screening of select movies on campus as part of the 'Saturday Movie Night' tradition here at NU.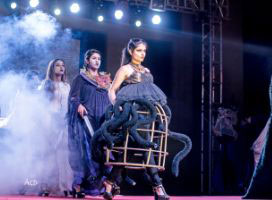 Artistic? Check. Original? Check. Fashionable? Check! NU Prism is always up to date with the latest trends in fashion and forms the backbone of NU's cultural events. With their incredible showstopping looks, often on display across these events, the fashion club infuses a sense of fashion, style and fun to the campus atmosphere!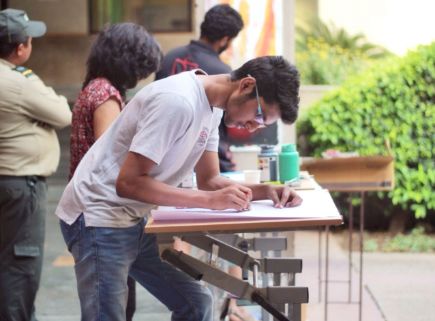 Design matters! NU Consolio trains students who have an eye for design through a step-by-step curriculum so they can hone their skills. By introducing members to existing and new trends in design, the curriculum helps them enhance their aesthetic sense and inspires them to think creatively.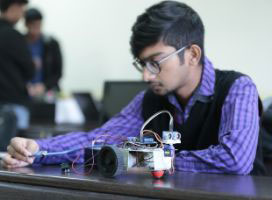 NUERC provides an opportunity for students to discover new technologies and develop their skills. Through competitions, events and conferences, NUERC also provides members opportunities to network with members from the industry, other academic institutions, researchers, and teachers.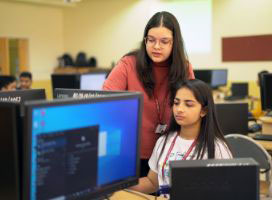 Binary Beasts
Computer club
Binary Beasts engages tech enthusiasts at NU (of whom there are plenty!) in the world of technology and programming. The platform provides a healthy atmosphere for students to hone their competitive spirit by participating in several inter-college as well as international competitions.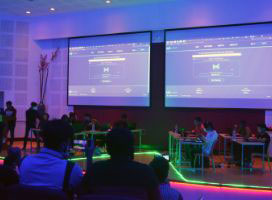 We haven't forgotten our passion, 'Don't-make-me-pause-my game' enthusiasts here at NU. NU Gamers don't just play, they also develop games. The gaming club gives students the right impetus to think out of the box and venture into the competitive world of gaming.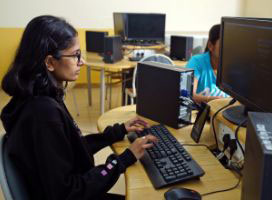 The NU Developer Student Club trains students in Google developer technologies and helps them improve their knowledge in a peer-to-peer learning environment. The members get a chance to develop solutions for businesses or devise models towards solving community challenges.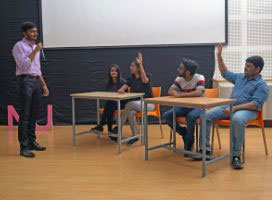 NU's quiz society is always quick to press the buzzer. NU Jigyasu's brainy and well-informed members participate in several inter-batch and inter-college competitions, increasing their knowledge of classic and contemporary topics along the way.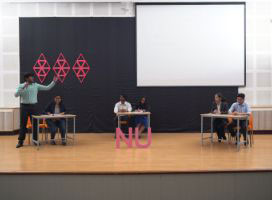 Do you have an opinion or two? Come, debate, defend and discuss your opinions with other like-minded enthusiasts at NU DEBSOC. The debate club organises several inter-house and inter-batch competitions and upholds NU's honour in external debate competitions.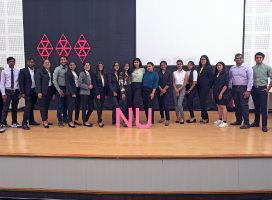 NU Agraga
Management club
Are you a budding manager? Do you aspire to be a CEO one day? NU Agraga will help you hone your management and leadership skills which, in turn, will help your self-confidence and personality to bloom.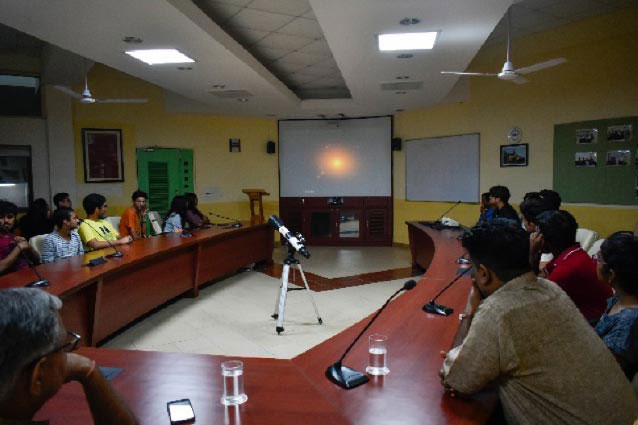 Are you interested in what the stars foretell? Or perhaps you want to unlock the mysteries of the universe that lies beyond the clouds? Join NU Astrea and you will get the opportunity to dive deeper into a world of stars, planets and galaxies.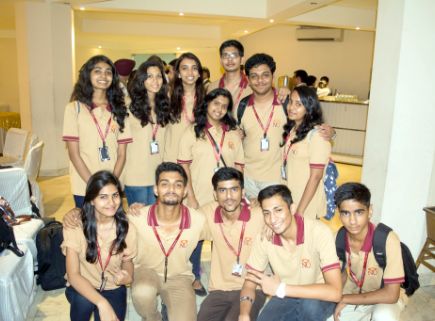 NU's Social Media club is quick, looped in and never miss a beat! The club members are responsible for keeping viewers connected to the many goings-on here at NU, such as the cultural fests, activities and events.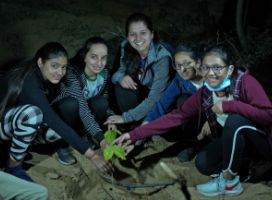 NU's Sustainability Club is the torchbearer for a litter free, sustainable campus. They encourage NUtons to acquire a greater appreciation for the environment, and sensitises them to the many dangers of climate change. The club conducts the 'Best from waste' campaign to encourage NUtons to reduce, reuse and recycle. The members also conduct plantation drives, water conservation campaigns, etc.