Students at NIIT University (NU) bring with them diverse cultures, backgrounds and languages. What is common to all of them is the drive to excel and the passion to follow their dreams.

At NU, our unique admission process puts students and their needs first. We support their aspirations through a well-thought-out curriculum, teaching innovations, academic and residential facilities, and above all, the diligent mentorship of our excellent faculty.
From participating in inter-college hackathons, gloriously defending NU at sporting competitions, developing unique paradigms, representing NU at global platforms, NUtons pursue their passions with utmost zeal.
Read More
Our faculty members, drawn from the fields of academia, research, science and industry, help nurture a free thinking, knowledge-sharing ecosystem that helps students flourish. They come to teach, stay to research, and thrive in an atmosphere that supports the pursuit of knowledge.

No academic community can thrive without outside support – and parents and guardians form one of our foundational support pillars. They entrust us with their children's education, secure in the belief that our unique approach to education helps prepare their wards to take on the world.

On this wholly residential campus, NUtons and NUrturers – students and faculty – have the freedom to find their tribe and forge a community. The NU campus acts as a giant petri dish for curious minds to incubate the vast sources of knowledge available at their behest.

Hear their voices, listen to their stories… let them tell you what the NU experience is like.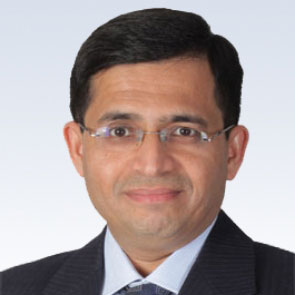 Data analyst, Amazon
B. Tech (CSE), 2016
The university has experienced and friendly professors, imparting 100% of their dedication to the students. NU doesn't just cater to the educational needs of its pupils, but also to the overall enrichment of mind and soul through a clean and green environment amidst the Aravalis. A conserved and 'one with nature' abode makes sure to raise adults with a deep sense of ecological welfare in their future endeavors.
NUtons share what makes their journey at NU special
Parents are an important part of the NU family. It is important to us that families are at ease, knowing that their children are safe, so far away from them. Listen to what they have to say about student safety at NU.
Mrs Badam Sarla, parent of Badam Arvindra
Mr Harish Sanduja, Director – Schools
Ms Rachna Sehgal and Dr Lalit Sehgal
Our alumni have fond memories of their time on campus. As they traverse different journeys, see what they have to say about student life at NU

Read what Jatin Gupta has to say on the most valued skills he picked up at NU that landed him a job as a Data Scientist at IBM
Read his story

Boudhayan Gupta, BTech, Class of 2017, is an established Software Developer at SAP, Germany. He credits his time at NU for the many technical and soft skills that helped him achieve his professional aspirations.
Read his story
Find out what the faculty like most about teaching at NU. Listen to why they like doing what they do
Digital Learning Platform of NIIT University
USPs of NIIT University's 4-Year Integrated MBA programme
Area Director of Computer Science Engineering at NIIT