Visionaries. Mentors. Thinkers.
At NU we don't have just teachers, we have mentors. Our faculty not only helps students learn but also trains them to solve real-life problems and be industry ready. Many of our faculty members hold doctoral degrees or their equivalent from premier management institutions in the country and science and technology institutions such as IITs, ISI, IIITs, etc. They are engaged in future-oriented research in a variety of fields such as Spatial Computing, Nano Science, Nano Technology, Green Chemistry, Bioremediation and Bioenergy, among others.
Read more
NU faculty members are more than just educators. They are proactive innovators, award-winning researchers, and caring mentors. Whether experienced educators or fresh PhD, faculty members help nurture an academic ecosystem that encourages independent thinking, collaborative research, and holistic development. Great educators ensure that their wards are ready for the real world. They do this by integrating experiential learning with conventional instruction in courses and bringing real-time industry projects to give students hands-on experience.
NU faculty is willing to experiment with new pedagogies such as project-based learning or Flipped Class. They are also adept at digital teaching (on NUgget, NU's integrated digital teacher-learning platform). The objective, whatever the mode or method of teaching, is to help students become well-rounded, informed, problem-solvers. Additionally, NU invites several thought leaders as guest/visiting faculty through the '
Learn from Masters
' series.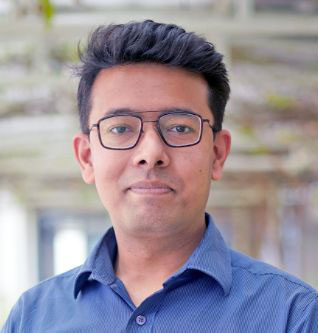 NU is everything an academic institution should be – a serene campus, supportive management, hardworking students… Teaching at NU is not one-sided; the interaction with students makes classes more interesting."
Assistant Professor, BT & BI
NIIT University
Our faculty members have the distinction of becoming lifetime members of The National Academy of Sciences very young. They have been recognised as 'Best Teachers' by reputed institutions.