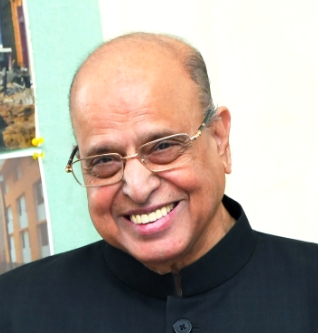 NU is the outcome of several years of meticulous planning and well intended dedicated effort. The spirit and culture of those earlier endeavours are today fully reflected in the reputation of the University. I can say without hesitation that NU is truly India's answer to realise its aspirations to become a leading knowledge society. I would like to pay rich tributes to Shri Rajendra Singh Pawar, Founder, Shri Vijay Kumar Thadani, Co-founder, and their colleagues for transforming their dreams and vision for NU into reality. I would also like to congratulate the President, NU and his colleagues for shaping and strengthening the four core principles enunciated for this University, i.e. industry-linked, technology-based, research-driven and creating a seamless knowledge imparting system that maximizes student choices and ensures holistic education.
The academic programs of NU are very thoughtfully strategized in terms of its industrial linkage, being technology driven with appropriate focus on research coupled with seamlessness. This approach in my view is both pragmatic and in consonance with the fast-changing demands of a dynamic educational system. NIIT University also envisages imparting a holistic development to the students, not only from the professional standpoint, but duly taking cognizance of the role of moral values in preparing well-round' citizens.
NIIT University over the years has expanded and consolidated its central role as an exceptional institution for creating, imparting and disseminating knowledge. This has led to the creation of unique organizational structures for synthesizing the process of learning, research, innovation and sustainability as a part of its role in the creation of a knowledge society.
I have no doubt that NIIT University is moving in the direction of becoming a world class centre of learning and erudition. Over the years NU has demonstrated all the parameters for being a world class university, viz
Commitment to breadth and excellence in all fields of human inquiry.
Engaging in cutting edge research along with teaching the next generation.
Providing freedom to researchers to experiment, succeed, and sometimes fail.
Allowing permeable boundaries thereby encouraging interdisciplinary research and teaching.
Incidentally, these steps are in-tune with the letter and spirit of the National Education Policy (NEP) 2020 and with the institute becoming in the parlance of NEP a full-fledged research university.
I hope and feel confident that the students of NU family with their wide exposure to academic and professional fields will leave a mark nationally or globally wherever they go, by exhibiting their sound professional knowledge, impeccable character, sense of discipline and commitment. In this great odyssey, I wish NIIT University great and eventful future."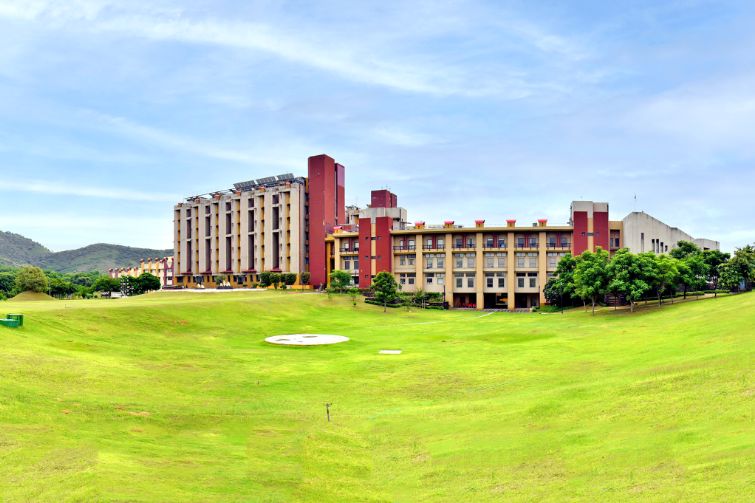 Learn more about NU, its philosophy and the people behind it
Established in 2009,
NIIT University (NU)
 is located on a sprawling 100-acre campus in the lap of the Aravali Hills in Neemrana.
Our campus
is easily accessible by road, air, and rail.
NU was
born
out of the
vision
of our founders to create a model institution of learning, research, innovation, and sustainability built on the bedrock of our four
core principles
of providing an industry-linked, technology-based, research-driven, and seamless education.
Our founders,
Rajendra S Pawar
and
Vijay K Thadani
, have brought their experience as pioneers of computer education in the country and veterans of the software services sector to create an institution that meets global standards of education.
They are assisted in their mission by our
Founding Professors
, who comprise senior and highly accomplished professionals drawn from various fields, as well as by our stellar
Board of Management
, which is headed by India's foremost space scientist, Dr K Kasturirangan as Chairperson of NU, and which includes distinguished leaders from industry and academia.
The university's outstanding team of administrators
, which includes Prof Rajesh Khanna, President, and Prof Parimal Mandke, Vice-President of NU, ensures that the university delivers on the vision of its founders.
In addition, NU's various Industry and Research
Advisory Boards
comprise thought leaders from various disciplines, who act as our guiding lights. They enable us to align our education to the emerging trends in various fields and provide a panoramic view of the dynamic interplay between disciplines.
NU's success in delivering a globally-benchmarked education on a sustainable campus is evident from the numerous
awards and accolades
that the university has won over the years – and that it continues to win.