Industry-Linked Programmes
Where university meets industry
NIIT University's (NU) unique industry-linked programme harnesses the symbiotic relationship between academia and industry to offer cutting-edge, industry-specific programmes for industry professionals and individuals desirous of entering a specific industry.
Read More
NU's industry-linked programmes are designed in close consultation with industry to address immediate challenges and to anticipate future needs. The programmes are guided by the spirit of mutual cooperation – business organisations offer knowledge of business practices and trends, while NU contributes proven methodology and expertise.

While NU provides high-class education in a particular domain, the business organisation offers students experience through internships, and opportunities to put their skills into practice. Students also get the chance to translate theoretical ideas into practical projects. Through exposure to real-time projects under the guidance of industry professionals, the students develop professional and practical skills in their chosen field.

NU's strong industry connect is not limited to assured internships and placements. It extends to the co-creation of the curriculum, lectures and talks by industry experts, joint research exercises and evaluations, etc. Co-creating the programme ensures that students create value for the organisations. All of NU's industry-linked programmes also have an Industry Advisory Board consisting of eminent industry leaders who provide valuable inputs to the curriculum. NU has rightly been acclaimed for the robustness of its industry-linked academic programmes.


Current industry-linked programmes
MTech (Cyber Security) with Infosys Ltd
Co-created with Infosys, NU's MTech Cyber Security programme is a joint initiative to attract the best and brightest professionals to a career in cyber security. NU's academic rigour will help participants master the skills and expertise they need to be world-class professionals.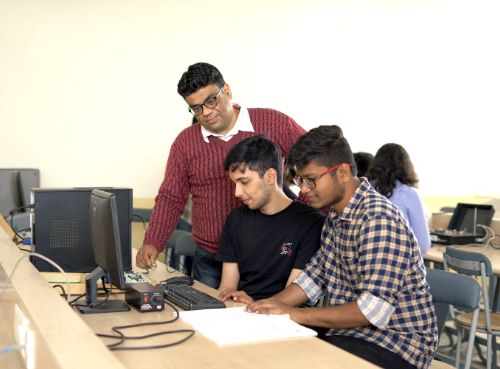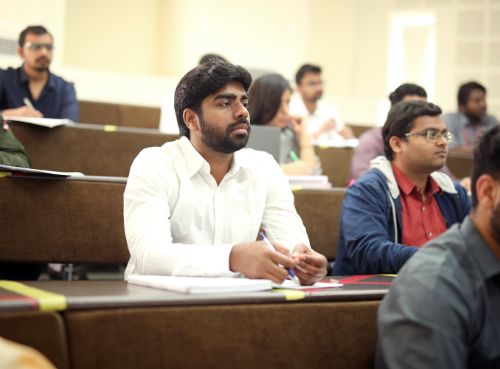 MBA (Information Systems and Data Engineering) with Coforge Ltd
NU partners Coforge Ltd, a leading global IT solutions organisation, for a two-year MBA programme in Information Systems and Data Engineering. This first-of-its-kind two-year work-integrated programme, supported by Artificial Intelligence, is characterised by strong industry-focused domain training. It presents a unique opportunity for students interested in data analytics to create a long-term career in the fast-growing area of Data Engineering.
Postgraduate Diploma (PGD) in Banking and Relationship Management with Axis Bank
NU, in collaboration with AXIS Bank, offers a Postgraduate Diploma in Banking and Relationship Management to professionals from different streams, with none to three years of work experience, who have the desire to forge a career in priority banking.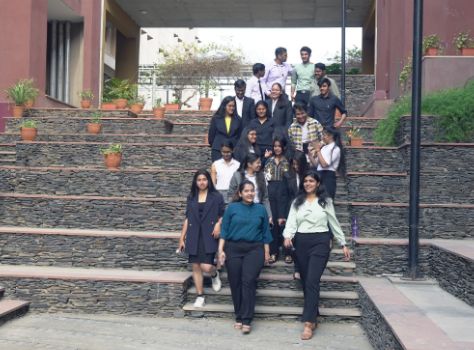 MTech (Data Science) with LTI