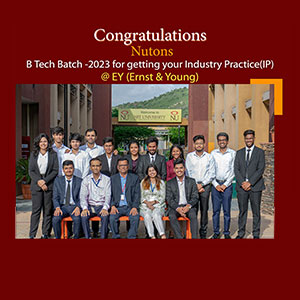 20 NUtons placed at E&Y under Industry Practice
20 of NIIT University's students (NUtons) from the Btech CSE batch were successfully placed for Industry Practice with Ernst & Young – one of the leading firms in India. Our flagship
Industry Practice
, which comprises 20 of the 178 credits required for the undergraduate course, gives students a chance to work in the industry in their eighth and final semester. This is an excellent opportunity for students and is bound to help shape their careers. As an integral part of the global EY team, they will work on real-time projects with leading industry experts.
EY Technology Consulting is a part of the EY Consulting practice, leveraging key technologies, and committed to solving clients' most challenging issues and addressing their priorities. Through our immense talent, technology tools as well as innovative solutions, we work with our clients to transform their business and help them navigate through the next wave of technology trends and ambitions.
Below is the image of some of the students from the Batch.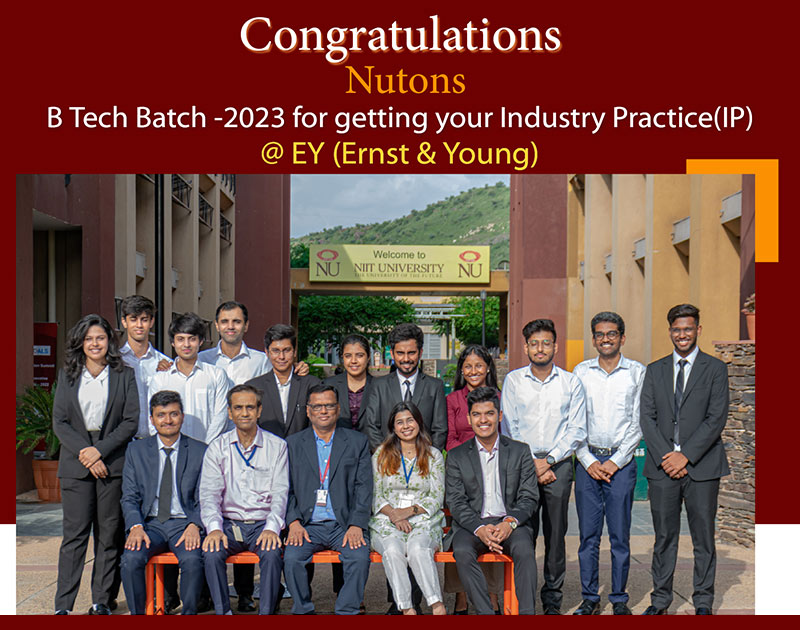 Aayan Nayak
G Shalom Sasmitra Shreyan
Kumar Aditya Jain
Syed Naved Akhtar
Anya Mittal
Vishal Sahu
Aryan Raj Shaw
Aayush Kumar Mahato
Agam Goel
Akshada Kulkarni
Ashwin Yadav
Drishti Bahl
Kashish Malhotra
KVKS Pravallesh
Lakshay Joshi
Mayank Gupta
Md Yusuf Khalil
Sarthak Malik
Staveta Parashar
Vaasu Sohee