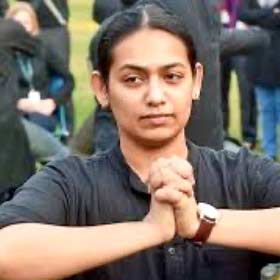 Theatre Workshop by Shilpa Marwaha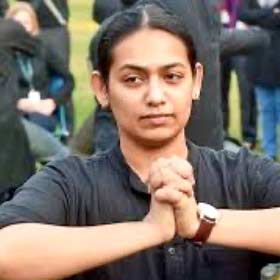 Event Date & Time:14-15 April 2022 9 am – 11 pm
Event Venue: NU Campus
Event Registration Link: As provided in the email
Wondering how to destress yourself post Mid Sem-2? Rangmanch NU provides an opportunity to let go and relax through theatre.
Artist in Residence in collaboration with Rangmanch NU is bringing to you an exclusive two days theatre workshop by the theatre world giant Shilpi Marwaha. She is a known personality in the Theatre world and is known for her fiery and outspoken Street Plays.
You might recognize her as Abhay Deol's sister in the movie Ranjhana.
Shilpi Marwaha is a name that means Street Theatre. She will be on Campus on 14th and 15th April 2022 for a workshop on Street Theatre. There will be loads of fun as we practice 2 days rigorously from 9 AM to 11 PM. You brainstorm and unveil the actor present in you a way that astonishes you in a whole new different way.  
You just need to enjoy and learn from her as theatre teaches you a lot which even the conventional books, notes and lectures are not capable of. 
She has been with us in 2014, 2017 and 2019 and our current Third Year batch has been trained by her! She has kindly agreed to come again this year.
The seats are limited and will be allotted on first come-first serve. The workshop is compulsory for Rangmanch NU Ingenuity Street Play participants. 
This workshop is free but participants are expected to be regular. So please come and learn from an Expert!!
Prior Registration required. Please register using the link provided in the circulated email by 11th April 2022.