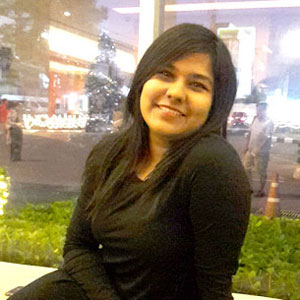 Harsha Deuri powering through the Pandemic with a placements from IBM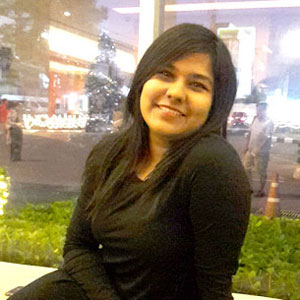 "Performing under stress is a quality all NIIT University students possess. How? It's something we get hands on experience for on our projects and assignments right from the beginning," says Harsha Deuri, BTech Computer Science student, who chose Cloud Computing as her specialization. Getting placed with a global leader like IBM as Data Scientist with a lucrative package is the next step in her professional journey. Now begins the tough part of proving herself in these unique times of Covid 19 pandemic. Can anyone be prepared for it? Oh yes you definitely can, and Harsha tells us how!

"To perform in this never-seen-before circumstances, you got to keep your determination level very high. And your zeal to work remotely with peers, and comprehending instructions properly are among few traits that we have been taught in the NIIT University classroom since day one at campus," she adds. And not just that, NIIT University has consistently fostered industry relationships but its bond with IBM is particularly special. Harsha credits the performance of her university's alumni with the organization for its unwavering trust in the students. It has also resulted in IBM's dual offer of Industry Practice (IP) + Placement, which she benefited from. "When we started the Industry Practice with IBM we soon got firsthand experience of the positive reputation our colleagues had of our University. The selection process included Gamify, a Cognitive Ability Assessment, Psychometric or Learning Agility Assessment, Coding test, English language skills and personal interviews," she adds.

In normal circumstances, Harsha would start working from IBM's EGL office in Bangalore. But the current scenario is far from ideal. However she believes, IBM is well equipped with facilities to support employees working from their respective homes. But how is she preparing herself to work in these unusual times? "The Professional Life Skill Sessions and mock interviews organized by the Placement Cell were hugely beneficial. The department is very active even during lockdown and we are constantly contacted to ensure smooth proceedings at our workplace and updated about any new developments," she remarks.

From building bonds with fellow students, being guided by faculty members and mentors to delivering projects on time and being part of IngeNUity's core team, Harsha recounts many highlights during her time at NIIT University. But for her, the last semester of internship was her foray into the "adult life". The transition and preparation continues post placement and during the pandemic. "Our Industry Manager informed us that we will be given assignments and learning materials by the organization in collaboration with our University to upskill ourselves during the gap between the end of our IP and report date. It keeps us on our toes," she claims. And that will be the perfect springboard to launch her promising career.