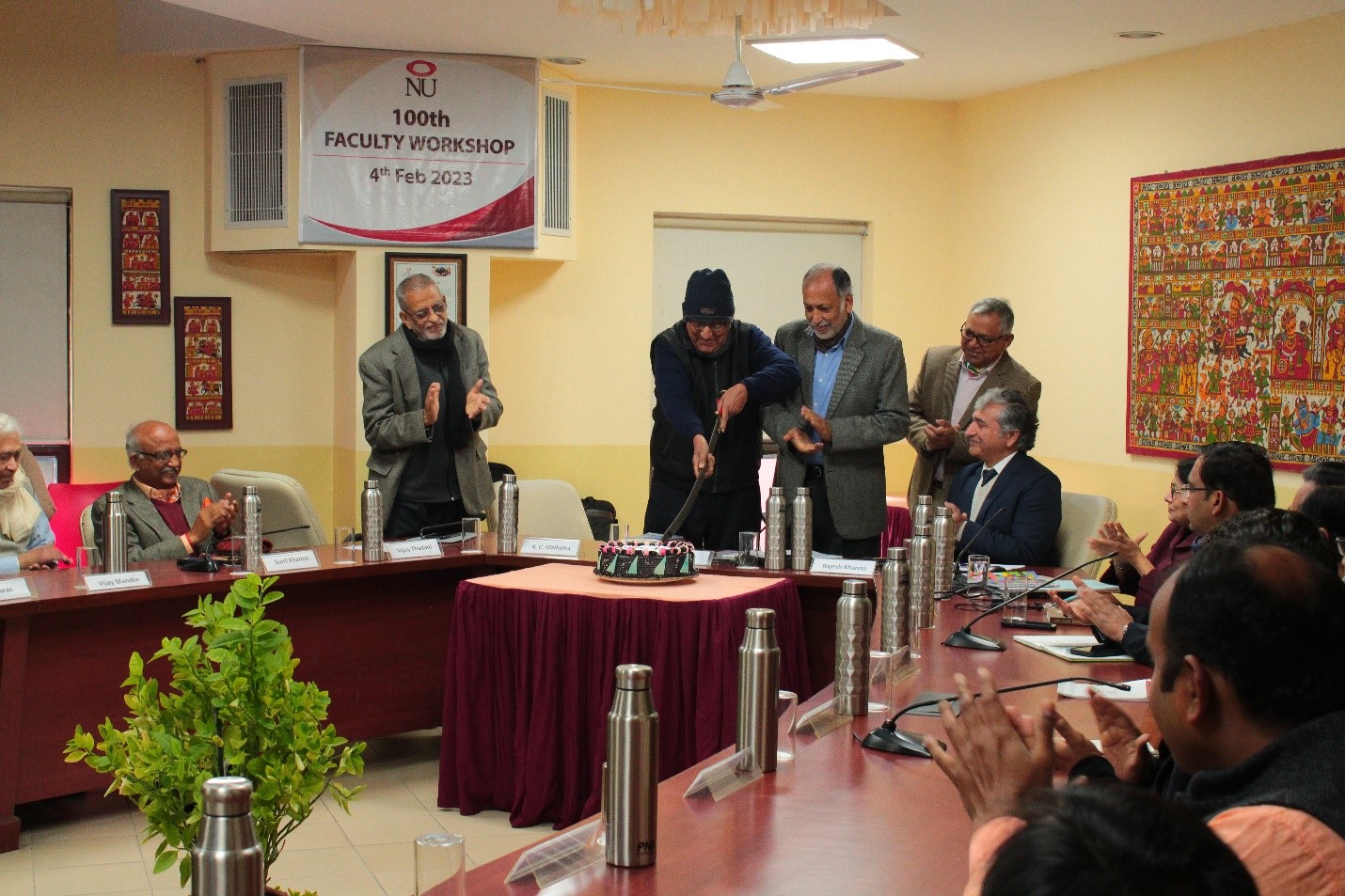 Celebrating a Decade of Faculty Professional Development: The 100th Faculty Workshop at NIIT University
Date: Feb 04, 2023
Time: 10:00 AM – 2:45 PM
Venue: Senate Room

NIIT University is known for its innovative approach to education and commitment to continuous improvement, and this is reflected in the long-standing tradition of the Faculty Workshop. Since December 2011, the Faculty Workshop has provided a platform for faculty and leadership to engage in collaborative dialogues that benefit the entire institution.
Celebrating a Decade of Success
The 100th Faculty Workshop was a special occasion that celebrated the rich history of the Faculty Workshops and their impact on the professional development of faculty members. The event provided an opportunity for attendees to reflect on the journey of the program and the achievements made over the past decade.
Reflections from Participants
Highlighting the Journey of 99 Workshops
Highlights of the journey of 99 workshops were shared, including video snippets from NUtons and alumni who have participated and shared their experiences. The faculty's impressions of the workshops were also discussed, reflecting on the learnings and benefits they have gained from participating.
Sharing the Experience of Faculty Workshops
During the workshop, the experience of participating was shared, and the institutional outcomes of the faculty workshop were discussed. Invitees shared their thoughts and comments, and the direction for the future was set.
Conclusion
The 100th Faculty Workshop was a testament to the ongoing commitment of NIIT University to providing its faculty with valuable opportunities for professional development and growth. The workshop closed with a group photograph and a tree planting ceremony, followed by a lunch in ADH, offering a fitting conclusion to this special occasion.
Looking to the Future
In conclusion, the Faculty Workshop at NIIT University has been a great success in fostering a culture of continuous learning and development among faculty members. The 100th workshop was a celebration of this success and a look to the future of teaching and learning at the University.