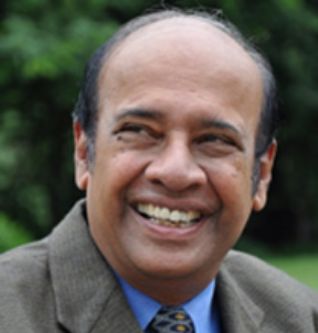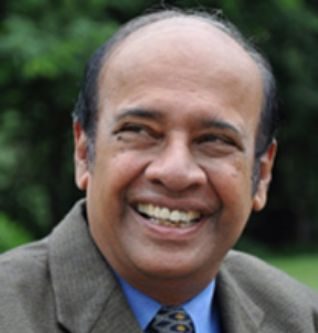 Dr Arun Nigavekar was a well-known Physicist and renowned educationist with 70 research publications to his credit. His significant contributions have been the use of technology for the enhancement of utility and quality of higher education and the internationalisation of higher education. His path breaking contribution was the initiation of the concept of 'Quality in Higher Education', for which he was aptly called the 'Father of quality movement in higher education in India' by Honourable Dr APJ Abul Kalam, the former President of India.
Dr Nigavekar was Chairman and Vice Chairman of the University Grants Commission (UGC) (2000 -2005). He was also the moving force behind the formulation of strategy for the development of higher education in the Tenth Plan of the Government of India.
Dr Nigavekar had served as the Vice Chancellor of University of Pune and was the Founder Director of NAAC. He had also chaired several Committees on new policies in professional and higher education set by State Governments, the Government of India, and world institutions, creating quality related standards and methods for judging the quality; devising new approaches for the selection of candidates for Civil and other services at Central Government level; policy and approach for training in IT, Energy, Bio-Science & Technology, Electronic Media industries.
A professor in Materials Science in Pune University since 1977, Dr Nigavekar established the Centre for Advanced Studies in Material Science and Solid State Physics in Pune in 1980 and the Communication Science Department in Pune University in the 90s.
He was:
Director, Educational Media Research Centre, Pune
Visiting Professor, University of York, UK
Visiting Professor, University of Western Ontario, Canada
Founder Editor or Physics Educational Journal
Vice Chairman (and permanent member) of Asian Physics Education Network (a UNESCO organisation)
Founder Director of National Assessment and Accreditation Council (an autonomous body of the UGC)
Member, Distance Education Council
Advisor, Commonwealth of Learning, Canada
Dr Nigavekar's contributions to science education are recognised globally. As a member of the UGC from 1993-1996, he initiated several reforms like the decentralisation of the UGC administration, and instituted a corpus for higher education institutions. He developed instruments and methodology for judging quality in the complex Indian higher education system, which were endorsed by the International Network for Quality Assuring Agencies in Higher Education (INQUAHE).
Dr Nigavekar visited 35 countries as an invitee for giving lectures in seminars.
Awards and recognitions
Dr Nigavekar was awarded numerous Fellowships for his outstanding performance in academics. He also received:
The Lifetime Achievement Award for Higher Education Federation and Suryadatta Institute, as well as from several other reputed organisations
Honorary Doctorate Degrees from:

Tilka Manjhi Bhagalpur University
Nagarjuna University
Guru Nanak Dev University
Jagadguru Rambhadracharya Handicapped University
University of Calicut
Potti Sreeramulu Telugu University.

The Phia Foundation Award
Swami Vivekananda Award
Advocate DR Nagarkar Award
Shiromani Award
Delhi Ratan Award
Honours from UNESCO