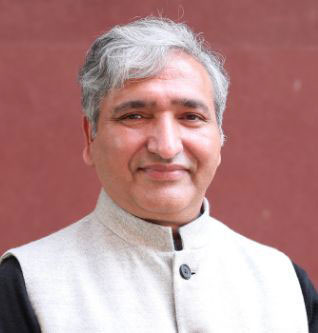 Prof Rajesh Khanna has brought his long years of experience in managing premier educational institutions such as IIT Delhi to his role as President of NIIT University.
Prof Khanna did his BTech, MTech and PhD in Chemical Engineering from IIT Kanpur, a leading nursery of knowledge providers in India. He did his post-doctoral research at the Institut de Chimie des Surfaces et Interfaces (CNRS Mulhouse) in France and was an Honorary Visiting Research Fellow at the University of New South Wales, Sydney.
In a career spanning 23 years, Prof Khanna has held various faculty and administrative positions at IIT Delhi, chief amongst them being Head of the Department of Chemical Engineering, Dean of Students, Faculty in Charge for Sports and Faculty Advisor to the Student Society apart from being mentor to countless students.
He also served as Vice-Chairman of the Joint Entrance Examination to the IITs and other engineering colleges in India. He has contributed to designing new courses on soft materials and technology for chemical engineering students. He has also advised many institutes on developing their chemical engineering curriculum.
Prof Khanna has made pioneering contributions in establishing a theoretical, experimental and computational framework for the study of the break-up of thin films. His research has been well received by the scientific community with more than 2,000 citations.
Apart from his professional accomplishments, Prof Khanna has also been an accomplished sportsperson, sports administrator and pigeon fancier. He enjoys photography, nature, music and poetry.