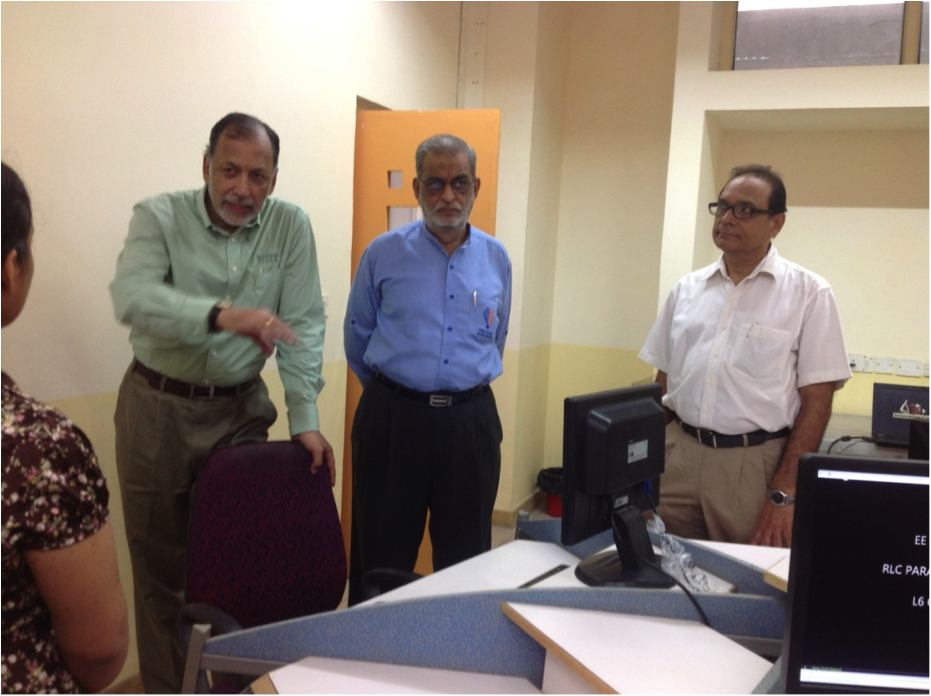 Educational Technology Innovation Centre Inauguration
Saturday, October 5 was a momentous occasion at NIIT University, when the first Innovation Centre was inaugurated by Founder, Shri Rajendra S Pawar and Co-Founder, Shri Vijay Thadani. The Educational Technology Innovation Centre (ETIC) at NIIT University is a state of the art technology-driven centre of excellence for Industries and enterprises to collaborate on research initiatives. The centre is a platform for nurturing budding research scholars at NU while participating in challenging and exciting projects. ETIC acts as an incubator of ideas and novel practices in Knowledge and Technology Transformation. With a rich resource base of new media technologies and information processing interventions, the Centre provides opportunities to strengthen learning processes and ensure effective outcomes.

ETIC shall enable the creation of a resource pool of innovative research scholars who shall provide the distinctive character to the University's vision of being the University of the Future. Along with live projects that shall be rolled out from time-to-time, this shall be "THE' Innovation centre where students can come forward with their own ideas and projects and will get a space and direction to make those ideas become a reality. Students working on R&D Projects and other ETIC initiatives shall be designated as 'Information Research Innovators' and shall be proud ambassadors of the University's technology drive.

So start engaging and innovating at ETIC!