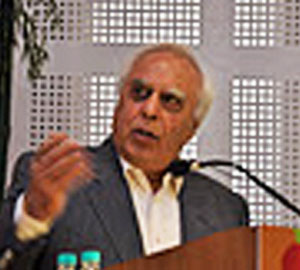 HRD Minister Visits NIIT University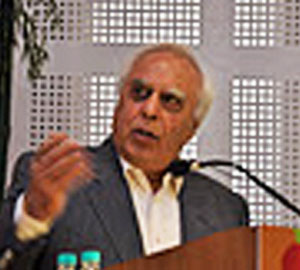 Shri Kapil Sibal, Hon'ble Minister of HRD, Communications and IT visited NIIT University on October 7 to attend a celebration of NIIT's SLS (School Learning Solutions) business unit on achieving the milestone of reaching 10 million students in India. NIIT nGuru suite from SLS business unit comprises Interactive Classrooms for teachers, Math lab, Mobile Science Lab, IT Wizard, Learning lab for students and Quick School, an 'Education Resource Planning' solution for the school management.

After the felicitation of the outstanding students under different programmes of the School Learning Division, Hon'ble Minister delivered a key note address. He informed the gathering about the new reforms being planned for the admission process of engineering entrance including IITs and other colleges. He also talked about the new initiatives taken by the government to provide more choice to the students so that they can take courses of their interest.

It was a rare opportunity for the students of NIIT University to meet and interact with the Hon'ble Minister and get to know his perception on educational issues and policies in the country.