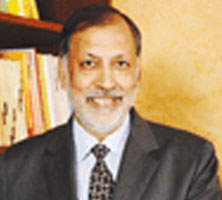 Key note Address by NIIT University Founder in MBAUniverse.com conference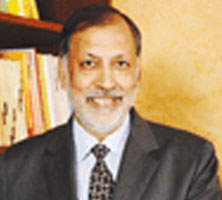 Mr Rajendra S. Pawar, Founder, NIIT University presented the Key note Address in a prestigious conference, 'The Game Changer 2011', organised by MBAUniverse.com. The first ever Education Technology conference organised by MBAUniverse.com witnessed active participation from Academia as well as Industry. Mr Pawar highlighted the four core principles – of being industry linked, research based, technology driven and seamless, for making the B-schools more global. Addressing the gathering he said, "Education technology provides many benefits. The administrative tasks can be done at lower cost. It can also help in improving the overall effectiveness of teachers. In India there is a crunch of faculty and technology can help in this regard. With technology few teachers can teach a large number of students."

The conference provided an opportunity to progressive B-schools to collaborate with leading Global and Indian Education Technology companies. It also helped enhance awareness on how Universities & Management Institutes can benefit from Education Technologies, such as E-learning platforms, E-testing & Assessments, E-resources & databases, Simulation & Management games etc.