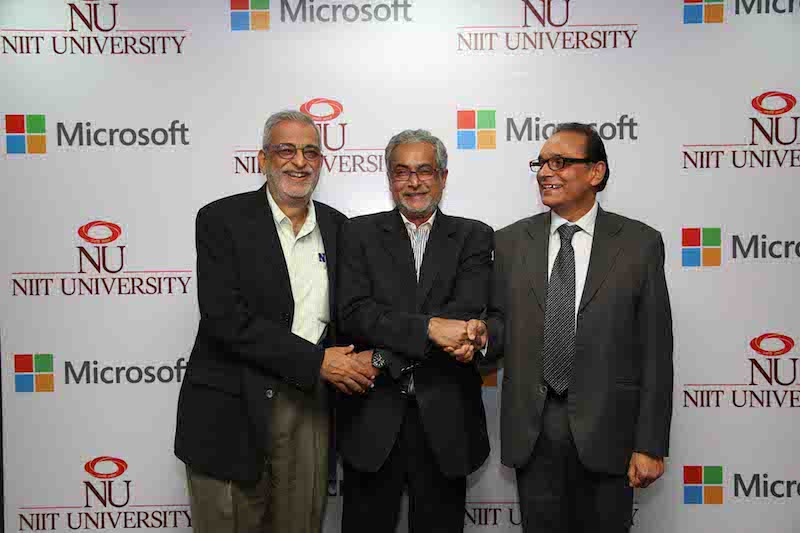 NIIT University announces the launch of Microsoft Innovation Center
Signs Agreement aimed at building technical skills and fuelling innovation among students
Established with a vision to bring about innovation in higher education and learning in emerging areas of the knowledge society, NIIT University (NU) announced the launch of a Microsoft Innovation Center (MIC) on its campus in Neemrana. A Collaboration Agreement was signed on November 14th to formalise the partnership between Microsoft and NIIT University in the presence of Vijay Thadani, Co-Founder, NIIT University, Dr Rajendra Pandey, President, NIIT University and Bhaskar Pramanik, Chairman, Microsoft Corporation (India) Private Limited.


Under this Agreement, Microsoft will collaborate with NU to facilitate setting up Microsoft Innovation Centre (MIC) with an aim to foster the spirit of innovation and entrepreneurship amongst University students, by helping them apply their knowledge and technological know-how to real life problems and thus open employment and entrepreneurship avenues for the students.


We look forward to this association with a lot of enthusiasm and would like to extend our warm greetings to all Microsoft.