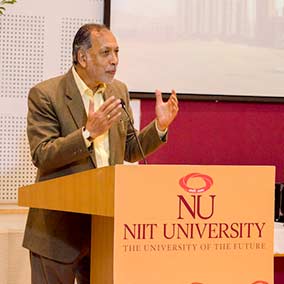 NIIT University Celebrates Sixth Annual Lecture by Dr. Karan Singh
NIIT University celebrated its Sixth Annual Lecture on November 15, 2014 in the University campus, Neemrana. Campus was abuzz with presence of eminent dignitaries, academicians and intelligentsia from all walks of life.

The ceremony revered Dr. Karan Singh, Chairperson, NIIT University and Honorable Member of Parliament, Mr. Rajendra Pawar, Padma Bhushan, Founder of NIIT University, Mr. Vijay Thadani, CEO, NIIT Ltd. and Co-founder of NIIT University and Dr. Rajendra Kumar Pandey, President, NIIT University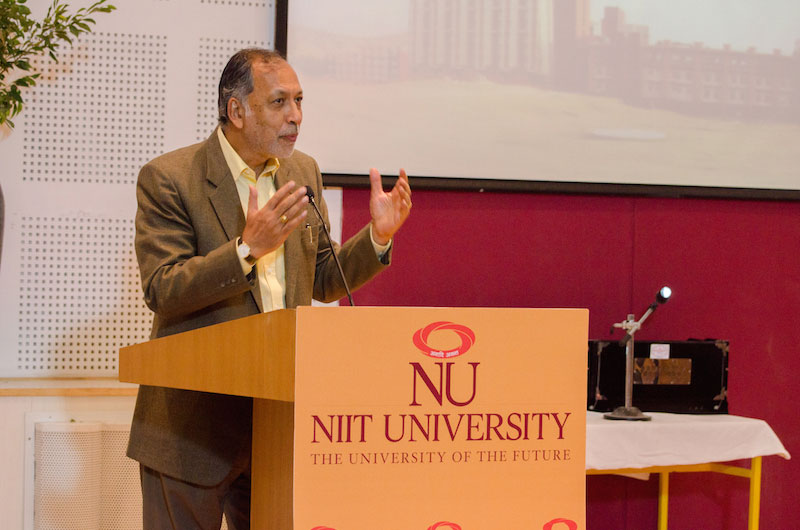 The afternoon thus embarked with the blessings of Goddess Saraswati and enlightening of the sanctified lamp.

Mr. Rajendra Pawar, founder, NU, formally welcomed the distinguished guests. He congratulated the NU fraternity for the development of new infrastructure and efforts at restoration of ecological balance in and around the campus and the success of The Asian Lens Forum. Mr Pawar reiterated University vision of seamless education.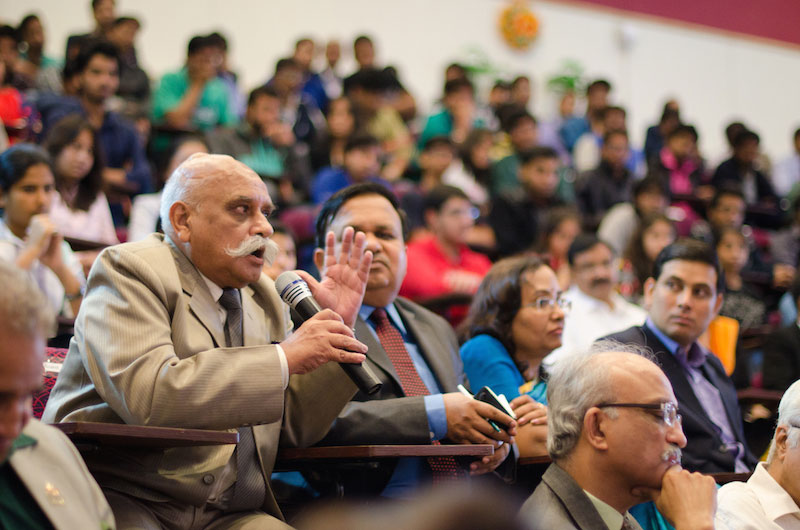 Honourable Dr. Karan Singh spoke on the Message of the 'Bhagwat Gita' and its relevance in the present scenario of turbulence and turmoil where humans find them vexed in a psychic gap between a past that is gone and an indeterminate future.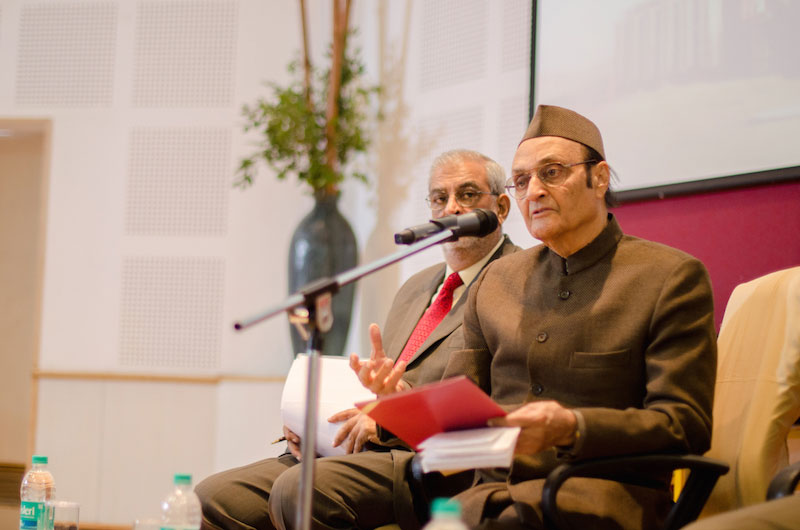 Dr. Karan Singh hence emphasized on the eloquent 'Bhagwat Gita', the 'Song of the War', as the solution to the catastrophe of the contemporary India and rationalised it by highlighting that the Gita is a "Sunghursh Shastra", unlike other myths and is thus relevant to any situation of conflict even today. He also alluded that the Guru-Shishya relation in the Gita is worth admiration where the driver of the chariot edifies the warrior within the battlefield.

He then quoted that "There's a power illuminating the whole universe and if you worship that power as a dedication to the divine, then work itself becomes a portal for growth".

Dr. Karan Singh summarised the Gita as the theory of correct action, a pathway of internal yoga, a gospel of surrender and repeated assurance of divine interventions and concluded his sermon by reciting a verse from it, which says, "Fear not! I am always with you".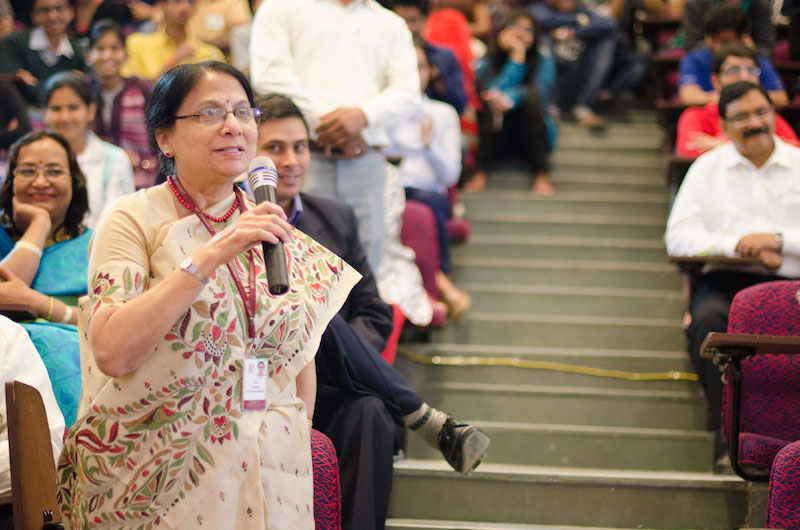 The hearing ended with a highly enlightening interactive session with Dr. Karan Singh. This was followed by a brief speech of Mr. Vijay Thadani, and our honorable President's closing words.

Appending to the auspicious ambience, the University had its new dining area inaugurated by Dr. Karan Singh. A grand lunch and a scintillating exhibition by the students added to the hue of the afternoon, leaving an enduring memory in the hearts of the NU family.