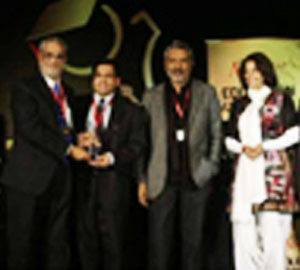 NIIT University Gets Greenest Campus Award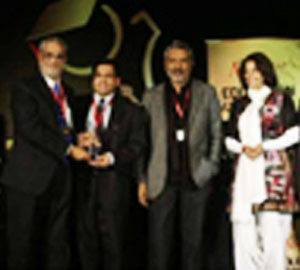 NIIT University has always believed in instilling appreciation for nature in Young Minds and its continued efforts in creating an eco friendly world were applauded in the India Today Aspire Education Summit 2012. The best of India's education sector were honoured in the event and the award for the greenest campus went to NIIT University for being the most environment-friendly campus. The award was received by Mr. Vijay Thadani, CEO, NIIT and co-founder of NIIT University, and Dr. Rajeev Shorey, president, NIIT University in a glittering ceremony on January 27.

The event brought together eminent luminaries from the industry and academia and the University's enterprising initiatives which include protecting the wilderness by adopting a nature preserve, minimizing carbon footprint through Earth­Air tunnels, preserving natural resources with water recycling, retaining the natural lay of the land and minimizing fossil fuel consumption through "Pedestrian Only" campus were appreciated by the stellar audience at the event.