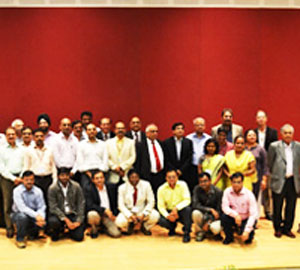 NIIT University hosts Sixth GISFI Standardization Series Meeting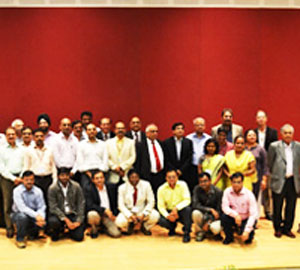 "Sixth GISFI STANDARDIZATION SERIES MEETING," jointly organised with Global ICT Standardization Forum of India was held at NIIT University campus, Neemrana from 27-29 September in which eminent academicians, industry stalwarts and senior officials took part. This very enriching forum was valuable in enhancing the overall vision and mission of GISFI, which is emerging as a premier organisation.

The founding chairman of GISFI, Prof. Ramjee Prasad, a distinguished educator and researcher in the field of wireless information and multimedia communications considered this a tremendous learning experience in strengthening partnerships and consensus building.

Shri J Gopal, Advisor (Technology), Ministry of Communication, Govt. of India appreciated the very positive initiative by GISFI and NIIT University in bringing together people for such a quality event.

The numerous discussions proved hugely beneficial towards developing the Standardisation Series and attracted a lot of young researchers from across the globe.