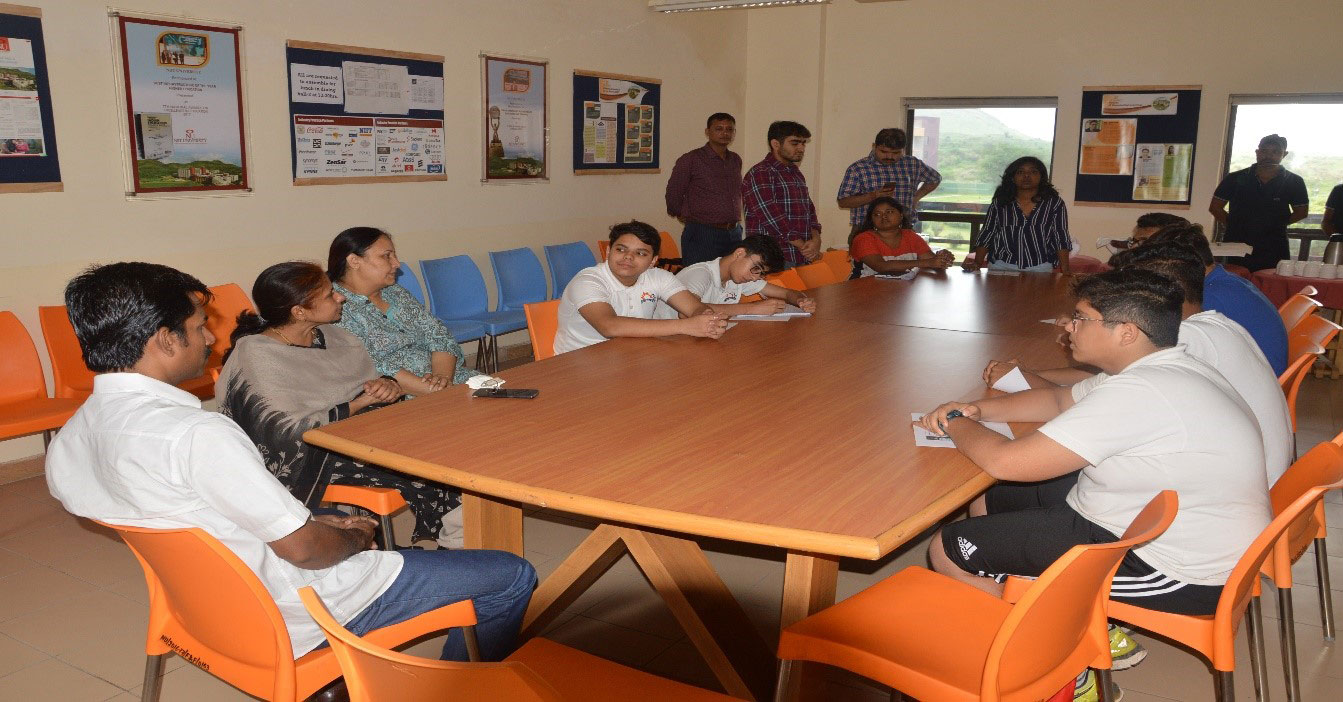 NU conducts the first Experience the University (ETU) Programme for School Students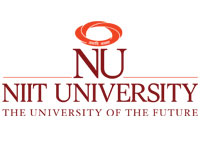 To make the transition from school to university seamless and stress-free for school-going students, NU has designed a unique Experience the University (ETU) programme. This is part of its larger and comprehensive School-University Bridge programme which is taking shape, slowly but surely.

The first ETU programme, held on 28th – 29th July, saw teachers and students from top residential schools in India, Mayo Boys – Ajmer, Scindia School – Gwalior and Sagar School – Tijara, spend two days on NU campus imbibing the campus atmosphere, participating in Resonance cultural activities and interacting with NUtons. Co-ordinated by Dr. Siddhartha Khare, the school students attended workshops & talks by NU Faculty Mr. Abhisek Dutta, Dr. Deepika Prakash & Dr. Anshima Srivastava in the domains of Business Studies, Computers and Body Language.

Prof. Vijay Mandke, Mentor Professor gave a thought-provoking talk on 'NU A Deep Learning A Learning Futures' which saw the students asking numerous challenging questions.

Air Cdre Kamal Singh took them on a campus tour and a trek up the hills in NU's own backyard. Each school planted a tree on NU's soil guided and inspired by Maj. Gen. A. K. Singh. The programme concluded with an in-depth interaction with Prof. V. S. Rao and the NU leadership team.

About NU's School-University Bridge Programme

NIIT University (NU) strongly believes in an education that is broad, while focussed on excellence in academics, and where students can find opportunities for tailored personal experiences adapted to specific individual needs, which are essential to ensure success in the hugely competitive and increasingly demanding world of the workplace and of higher education. To further the seamless transition from school to university for students who have had a broad-based education, NIIT University is offering a special School-University Bridge Programme for select schools.

The School-University Bridge Programme will be co-created by NU and selected schools, in partnership with the school. The overarching benefit for schools and students is that the interactive and introspective process would enable students to make better stream, university and career choices, and explore the world of higher academics and work while making such choices. While the process itself would be empowering and fulfilling for all students, for those choosing NU's Early Admissions, it would lower the stress of the final board examinations as well.