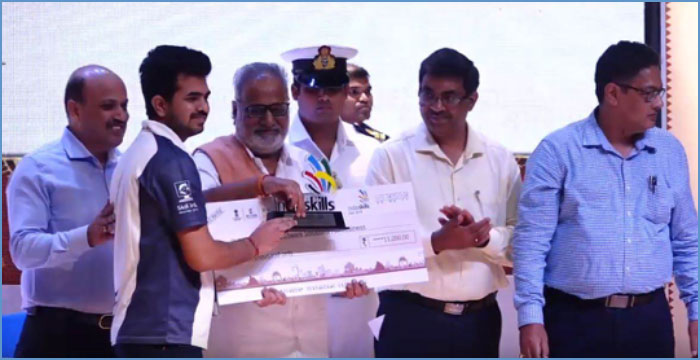 NUton, Gulshan Singh, achieves success at IndiaSkills East 2018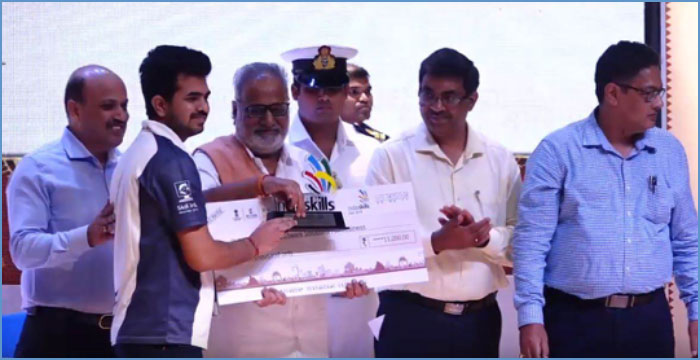 Gulshan Singh, pursuing his final year B.Tech CSE excelled in the IT Software Solutions for Business (ITSSB) category, facilitated by IT-ITeS Sector Skills Council NASSCOM (SSC NASSCOM), in the regional Round of IndiaSkills Competition (IndiaSkills East) held in Bhubaneshwar, Odisha from 15th-17th July, 2018. The IndiaSkills East event was inaugurated by Minister of Skill Development & Entrepreneurship Shri Dharmendra Pradhan.

The three-day skills competition witnessed over 250 competitors from 7 states competing across 27 skills/trades. Gulshan participated in the ITSSB category wherein the competitors were challenged to develop modules of a 'Marathon Skills' app within a tightly stipulated timeframe and with no access to the Internet. In Part 1, the competitors had to develop a desktop application module using C# .NET framework and in Part 2, they were required to develop modules for a mobile application (Android platform). In all, three modules had to be developed, the duration for each module development being 3 hours. On the first day, the competitors were briefed and spent time familiarizing themselves with the requirements. The remaining two days were for the main competition. A jury consisting of 4 experts judged the effort. At the end three grueling days, Gulshan secured the second highest score in his skill area and was awarded a cash prize of Rs. 11,000.

The top two scorers from each skill are also selected to compete for the National Competition scheduled in Delhi from October 2 to 5, 2018. The winners at the National Competition will undergo intensive industry training and will be provided a chance to represent India at WorldSkills International Competition scheduled to held in Kazan, Russia in August 2019.

Congratulations Gulshan! You have done NU proud!
About IndiaSkills 2018
The Ministry of Skill Development and Entrepreneurship (MSDE) & National Skill Development Corporation (NSDC) launched India's first National Skills Competition- IndiaSkills, a biennial competition. The State governments conducted district and local competitions in each state to select the best-skilled person from their respective states. The state champions were called for regional competitions where they showcased their skills in that particular region. After the regional competitions, the top scorer will make it to the IndiaSkills Competitions i.e. National Competitions. More at http://www.worldskillsindia.co.in/regional-competition/
About Smart Cold Storage for Farmers:
The chief aim of the system is to reduce food wastage that occurs due to improper management of cold storages. The application will be available to both the farmer and the cold storage manager. The farmer can monitor the quantity and freshness of food items s/he has stocked in the cold storage. The system will also monitor & adjust temperature and spraying of pesticides. Information from different cold storages are collated and made available to central authorities for further analytics and actions. It will also provide for solar power to the cold storages.