NUtons visit Silicon Valley, USA as part of Rajasthan Student Startup Exposure Program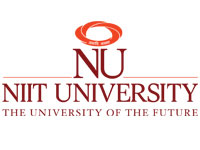 NUtons, Archit Kaila and Ayushi Goel, Class of 2019, incubating their start-up @ NU Incubator, have been chosen to be part of a 100-member team for a 2-week residential program at Silicon Valley, San Francisco. The program is offered by Government of Rajasthan under its unique Rajasthan Student Startup Exposure Program. The trip is scheduled from 30th July to 14th August, 2018. Three start-ups from NU applied for the program.

The team will be taken through different aspects of building a technology startup during the learning program at Silicon Valley. They will also get an opportunity to interact with the founders of world class startups.

NU congratulates Archit and Ayushi and wishes them all the best in their various entrepreneurial endeavors!


About Smart Cold Storage for farmers:
The chief aim of the system is to reduce food wastage that occurs due to improper management of cold storages. The application will be available to both the farmer and the cold storage manager. The farmer can monitor the quantity and freshness of food items s/he has stocked in the cold storage. The system will also monitor and adjust temperature and spraying of pesticides. Information from different cold storages are collated and made available to central authorities for further analytics and actions. It will also provide for solar power to the cold storages.