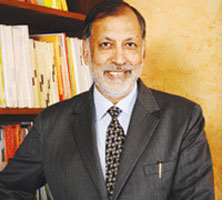 Service to nation recognised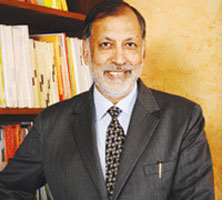 In recognition of the distinguished service of high order to the nation in Industry and Trade, the Founder of NIIT University, Mr Rajendra S Pawar was conferred with the Padma Bhushan, the nation's third highest civilian award on the eve of Republic Day.

This very prestigious national recognition has been conferred on Mr Pawar for pioneering the IT revolution in India and creating paradigms of excellence through his tremendous foresight and fortitude.

His insights and vast experience have fueled India's endeavours to fashion innovation to suit the evolving needs of a nation and build a bridge between the requirements of the emerging IT market and Gen Next. Set up in 1981, NIIT pioneered the computer education market in India, creating a completely new industry segment. Mr Rajendra S Pawar's leadership role has been instrumental in nurturing NIIT in the past three decades and building it into a leading Global Talent Development Corporation of international prominence.

The announcement of this honour has accentuated the happiness of all at NU. It is indeed a moment of immense pride for all associated with this illustrious enterprise to be a part of such a prestigious recognition. It is these moments that shall forever be etched in the glorious pages of history and Mr Pawar's felicitation has truly proved that the future belongs to those who believe in the reality of their dreams.