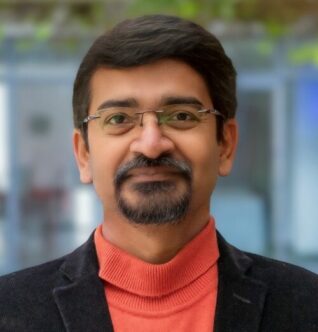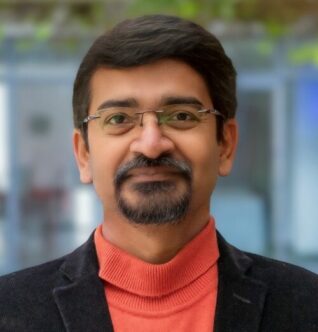 Dr. Sanjeev earned his doctorate from University of Delhi South Campus, Department of Genetics; Master of Biotechnology from Madurai Kamaraj University; and Bachelor of Science in Zoology (Hons) from Hindu College, University of Delhi. His doctoral pursuit was to develop an improved version of insect resistant cotton through transgenesis. His post-doctoral work was carried out at Norman Borlaug Centre for Genomics in Crop Plants, University of Texas A&M and at University of Delhi South Campus. It spanned designing of strategies for enhancement of transgene expression in cotton, and development & analysis of insect resistant cotton transgenics.
He served as an enterprising, dynamic, and innovative faculty at Amity Institute of Biotechnology, Amity University Uttar Pradesh, NOIDA for more than 15 eventful years. Apart from passionately teaching a wide variety of courses, he headed the Corporate Resource Center, Biotechnology for 8 years; headed the Alumni Coordination Committee for 15 years and was Head Coordinator for Summer School Biotechnology for 14 years. In addition, he also made his mark as Career Coach, Faculty Mentor, Innovation Mentor, Entrepreneurship Club Coordinator, Member of the Hostel Guidance Committee, and Students' International Affairs Committee. He also has experience of the social sector in education through his role of Sr. Manager Pedagogy (M&E, Science Program Development, and Teacher Training) at Sampark Foundation, NOIDA.
Publications
View More
Research Articles
Rawat P, Singh AK, Ray K, Chaudhary B, Kumar S, Gautam T, Kanoria S, Kaur G, Kumar P, Pental D and Burma PK 2011 The expression of Bt endotoxin Cry1Ac has detrimental effect on the in vitro regeneration as well as in vivo growth and development of tobacco and cotton transgenics. J. Biosci. 36 363–376
Rawat P, Kumar S, Pental D and Burma PK 2009 Inactivation of a transgene due to transposition of insertion sequence (IS136) of Agrobacterium tumefaciens. J Biosci. 2009 Jun; 34(2):199-202.
Kumar S, Birah A, Chaudhary B, Burma PK, Gupta GP and Pental D 2005 Plant codon optimized cry genes of Bacillus thuringiensis can be expressed as soluble proteins in E. coli BL21 Codon Plus strain as NusA-Cry protein fusions. Jr Invert Pathol 88: 83-86
Chaudhary B, Kumar S*, Prasad KVSK, Oinam GS, Burma PK and Pental D 2003 Slow desiccation leads to high frequency shoot recovery from transformed somatic embryos of cotton (Gossypium hirsutum L. cv. Coker 310 FR). Plant Cell Rep 21: 955-960. *Shared first authorship.
Kumar A, Vimal A, Kumar A., "Why Chitosan? From properties to perspective of mucosal drug delivery," Int J Biol Macromol., vol. 91, pp. 615-622, 2016, doi: 10.1016/j.ijbiomac.2016.05.054
Book Chapter
Lab instructional content in Recombinant DNA Technology for Tata McGraw Hill publication Practical Biochemistry by Plummer.
Professional Activities & Achievements
Head, Corporate Resource Center (Corporate Relations, and Campus Placements)
Head, Alumni Relations, and Alumni Coordination Committee.
Institutional Innovation Mentor
Coordinator Global Experiential Learning Program
Coordinator, Entrepreneurship Club
Lead Coordinator, Summer School Program for Sr. Secondary students
Student Mentor and Career Coaching
Member, Hostel Students' Welfare Workforce
Head, Student Cultural Council
Core Team, Orientation Program for new students and parents
High Impact Teaching Skills by Dale Carnegie, 2009
Cambridge International Certification for Teachers and Trainers with distinction, 2011
Wipro certified Mission 10x Master Trainer, 2009
Graduate-Level Credit for Educators and Teachers by The Instructional Coaching Institute through University of the Pacific. (Conducted by Jim Knight), 2022
Other interests
Vipassana and Teachings of the Buddha
Gardening
Nature, books, and movies