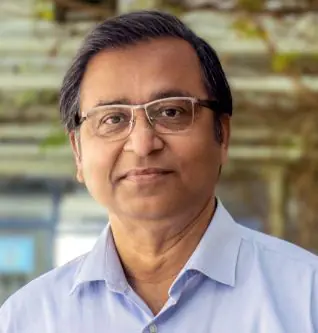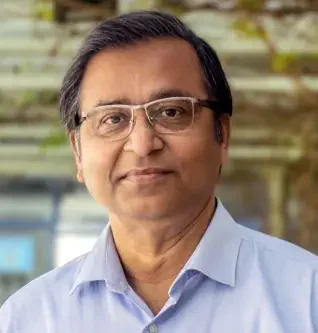 Prof Debashis Sengupta, an alumnus of IIM Bangalore, is a Professor, Area Director of Computer Science and Engineering, and Dean of Technology Initiatives with over 39 years of experience in government, global industry and academia. His teaching and research areas are Data Science, Data Engineering, Business Analytics and Intelligence, Digital Technologies Transformation and Enterprise Technology Modernisation Strategies. He represented NIIT University as a member of the Curriculum Advisory Group of Delhi Skill and Entrepreneurship University (DSEU), Government of NCT, Delhi.


Prior to joining NU, Prof Sengupta was Professor and Dean (Academics) at IMS Unison University Dehradun, leading the entire academic operations of the School of Computer Science, School of Management, School of Law, School of Mass Communication and School of Hospitality Management. He was also Chairperson and Member of different academic committees like Board of Studies, Board of Management, Academic Council, Board of Examination, Library Committee and NAAC Accreditation Committee.


Earlier, he was Professor and Head of Department of Computer Science and Engineering and the Department of Information Technology at Alliance University, Bangalore.  He was also associated with Alliance University's Alliance School of Management as a Professor of MBA & EMBA (Business Analytics & Operation Management).


Before joining academia, Prof Sengupta held senior techno-management positions in world class global companies across multiple geographies and worked on large scale consulting and technology modernisation engagements for the University of Cambridge, JP Morgan, British Telecom in the UK, International Council of Museums (ICOM) in France, T-Mobile, Computer Science Corporation, Payless, PFC, American Family Insurance (AmFam) in the USA and Dubai World in UAE. He then went on to work as the head of 'Systems and Enterprise Solutions for more than eight years with the Thai-Japanese group in Thailand, leading the entire Thailand operations, and architect enterprise information landscape.


Prof Sengupta started his career in the Computer Science Department at Central Research and Training Laboratory, a constituent unit of NCSM, an autonomous scientific organisation under the Ministry of Culture, Govt of India, which lasted a decade. With over 36 years of corporate, industry and academic experience under his belt as a Professor of Data Engineering, Solution Architect, Senior Consultant in Global Consulting Practice at TCS; General Manager of Enterprise Transformation Services at HCLT, and having worked in the US, UK, UAE and Asia-Pacific, Prof Sengupta brings global experience to his tenure at NU.
M. Dash et al., "Measuring the efficiency of marketing efforts in the Indian pharmaceutical industry using data envelopment analysis," International Journal of Business Analytics & Intelligence, vol. 3, no. 1, pp. 1-6, 2015.