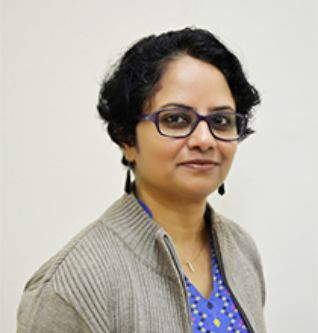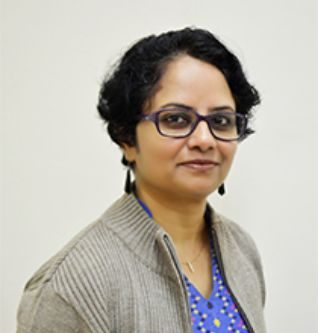 Professor Parul Srivastava has over nine years of research experience in the area of Forest Ecology and Climate Change and has contributed significantly to various projects on mapping and monitoring of natural resources during her association with Forest Survey of India, Dehradun and Indian Institute of Management, Ahmedabad.
Prof Srivastava holds a PhD in Forest Ecology and Environment from Forest Research Institute (Deemed) University (2008) and a Master of Science (Botany) from University of Allahabad. To be proficient in geospatial technology, she undertook training in 'Application of GIS in Forestry' from the Indian Institute of Remote Sensing.
Her teaching domains include Geospatial Project Management (project initiation, planning, design and implementation), Natural Resources Management, Geospatial Field Technique and Fundamentals of GIS.
Advocating policy messages supported by concrete science and technical analysis, Prof Srivastava has research papers and reports published in peer reviewed journals and in the conferences both Nation and International level. She has also reviewed papers for International Journal of Remote Sensing (2011 and 2010).
Prof Srivastava's research areas of interest include Integration of geo-spatial technology with monitoring and mapping of natural resources, Environment, Alternate Energy Resources and Climate Change.
Research papers in peer-reviewed journals
Peer-reviewed conference publication