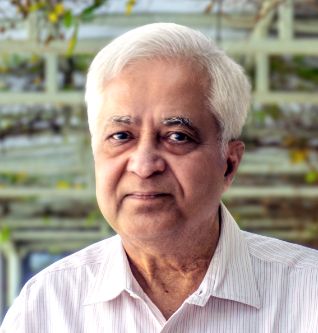 Prof Vijay Vasantrao Mandke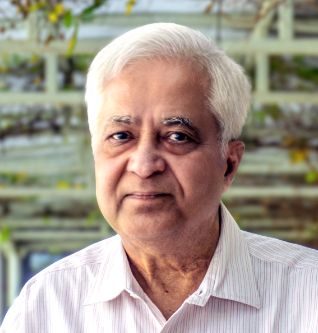 Prof Vijay Vasantrao Mandke has served as Professor and Director, School of Engineering and Technology, Indira Gandhi National Open University (IGNOU). Since 1994, his research area has focused on Information Integrity.
Born on 25 October 1943, Prof Mandke completed his BTech (Electrical Engineering) from IIT Bombay (1965) and his MTech (1967) and PhD (1970) from IIT Kanpur. He was a Research Leader, Centre for Information Integrity Research (CIIR), Unitech Systems (I) Pvt. Ltd., New Delhi. 
Prior to his stint at CIIR and at the School of Engineering & Technology at IGNOU, he had been Professor and Dean, Practice School (Co-op Education Programme) at the Birla Institute of Technology & Science (BITS), Pilani (1969-1989). Later, he became Deputy Director of BITS.
While at BITS, Prof Mandke pioneered co-operative education in India by implementing Practice School across Engineering, Science and Humanities disciplines, ME (Collaborative), and other off-campus programmes. At IGNOU, he developed unique employment-related Engineering programmes in Distance Education. His other significant contributions at IGNOU was the development and implementation of competency-based skill-development and certification programmes for tannery and construction workers (inclusive of women, illiterate and semi-literate worker-learners).
From 1994, Professor Mandke has been actively engaged in research in the area of Information Integrity. In June 1995, he organised a Discussion Group Meeting on "Information Integrity – Issues & Approaches" at JNCASR, Indian Institute of Science Campus (IISc), Bengaluru. He has also contributed research papers on Information Integrity at the Information Quality Conferences at MIT, Massachusetts, USA; IICIS (IFIP) Conferences; and at ITBM Conference during WCC2000, Beijing, China.
From 1999 onwards, at CIIR, Professor Mandke has been engaged in creating, organising, expanding and disseminating knowledge about the Integrity of Information and Information Systems so as to develop Information Integrity (I*I) as a recognised field of knowledge. In doing so, he has made I*I Research Seminar presentations at the Computer Society of India Annual Conventions, AIT Bangkok, Meeting with professors from departments of Computer Science & Engineering from universities in Shanghai, China; London School of Economics, London; IIT Bombay and other universities and organisations in India, Prof Mandke organised discussion group meetings and initiated I*I research and education networking initiatives with academia and professionals.
Prof Mandke has been a member of several national level committees including the Member Task Force Committee on Technology Demonstration Process, GOI, MHRD (Department of Education), New Delhi; National Working Group on School Vocationalization, May 1985; and Visitor's Nominee for Selection Committee. He has also been a Member of the Jury for Unitech's Excellence in Information Integrity Awards at Chicago, USA in 1997 and 1999.
Prof Mandke has national and international research publications in the area of Cooperative Education including at the 4th World Conference on Cooperative Education at Edinburgh, UK (1985). He has guided doctoral and masters' students, prepared monographs and case studies, and co-authored books. He is included in Volume Five of "The International Who's Who of Intellectuals", International Biographical Centre, London, Eddison Press Ltd., 1983. His research interests spans the areas of Research and knowledge development in the area of Information Integrity; Studies in human cognition; Self-optimising systems, Mathematical control theory, Stochastic control and estimation, Systems modelling and simulation of large scale systems; Education with particular reference to linking education-work; Science and Society; and Designing and implementing for innovation.
Prof Mandke is a co-founder member of Information Integrity Coalition, Chicago, IL, USA established in October 2001.