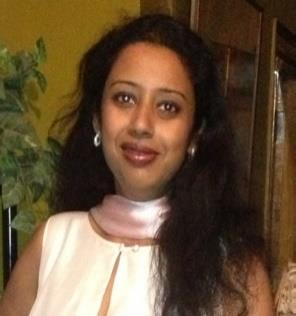 Book Launch – Start-ups and Disruption by Kadambari Rao Batra
Date : Saturday, February 04, 2023
Time: 3:00 pm
Venue: Listening Tree
NU organized a book launch session on Saturday, February 04, 2023. The book titled – Start-ups and Disruption' is authored by Ms Kadambari Rao Batra, a noted professional working with the IT sector that provides solutions to the insurance industry.
Mr. Rajendra S Pawar, Founder, NIIT University introduced Ms. Kadambari Rao Batra to the audience. Ms Batra shared some interesting and inspiring snippets of disruption from her own life. This was followed by a Q&A session with NUtons actively participating. Ms. Batra answered questions on what constitutes disruption, creating a disruption to change the status quo and how to use it as an opportunity for growth.
About the Book
In Start-ups and Disruption: Paradigms Built on People and Technology, Kadambari explores key disruptive paradigms, across various industry sectors and society in general, that are being driven primarily by technology. She focuses on the socio-economic and behavioural factors that make one a successful disruptor.

Using practical examples and case studies, the book proposes a framework of disruptive action that enables the understanding of evaluating potential opportunities for positive disruption, the challenges one might face, key lessons and some useful life hacks that can enables start-ups, budding entrepreneurs, innovators and leaders of social change to create successful and lasting disruptive paradigms.
About the Author
Kadambari Rao Batra is a senior management professional with more than 20 years of experience in managing the revenue generation function of IT companies that provide solutions to Insurance markets globally.

She has worked with organizations such as KPMG and Hewlett Packard, across UK, Europe and India, and was Senior Director, Insurance Solutions at ITC Infotech, UK, in her last role. She has also worked with start-ups in an advisory capacity and has founded her own online Lifestyle and Fashion venture, StylebyKadi.com.

Kadambari holds a Masters degree from Delhi School of Economics and an MBA from Indian School of Business (ISB). She is also an Associate with the Chartered Insurance Institute (ACII, India). In her spare time, she volunteers with Save the Children, a UK Charity focussed on providing better education and healthcare for children, globally.
Some glimpses of the deliberations: