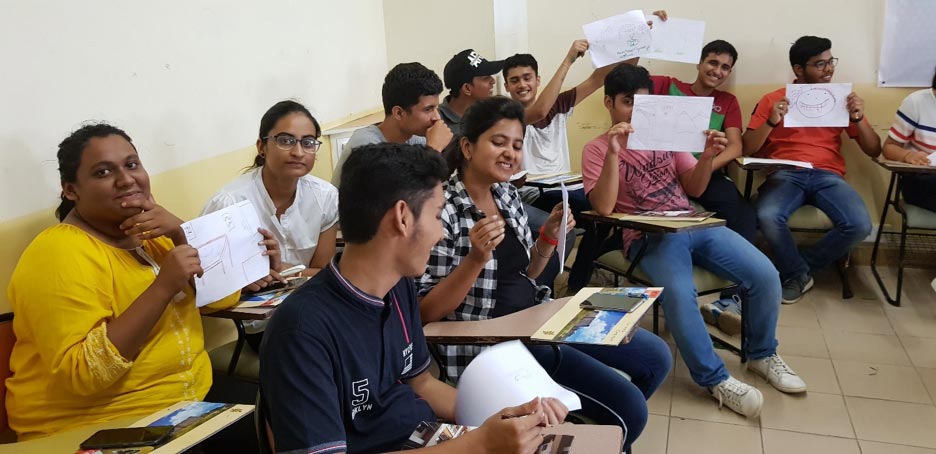 Design My Future Workshop – Resonance 2019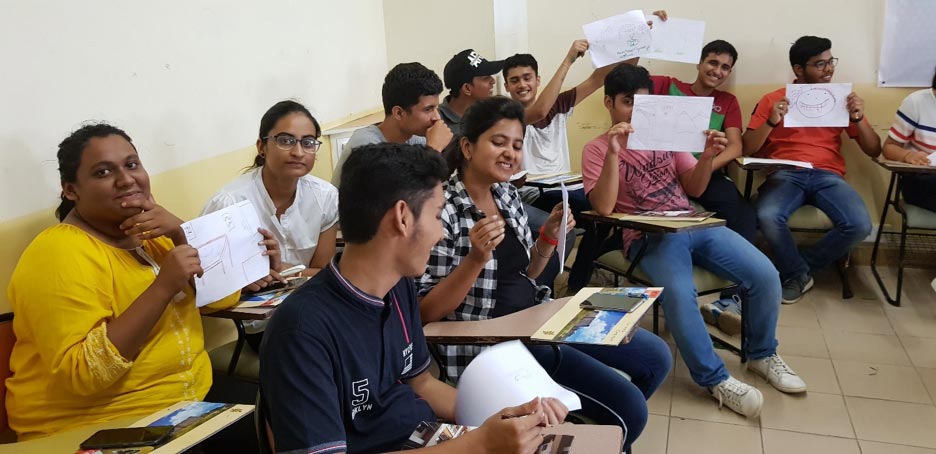 Fresher NUtons underwent a two-day workshop – 'Design My Future' (DMF) as part of NU's Induction programme – Resonance 2019. DMF is a specially designed programme conducted by invited experts.
As part of the workshop, every student undertook a Career Navigator Exercise, a test that allows them to find out the careers they are most suited for.
The students were then taken through as set of group activities designed to increase self-awareness and helping them visualize their careers after graduation.
At the end of the workshop each NUton came up with his/her Career Vision & Purpose and built a roadmap with timeframes to achieve the same.
The Design My Future initiative goes beyond the 2 days of the workshop. It provides individual mentoring to the fresh recruits for the entire 4 year duration at NU. Students will be mentored by NU faculty, CIC mentors and external experts with several years of industry experience.
What the Fresher NUtons had to say…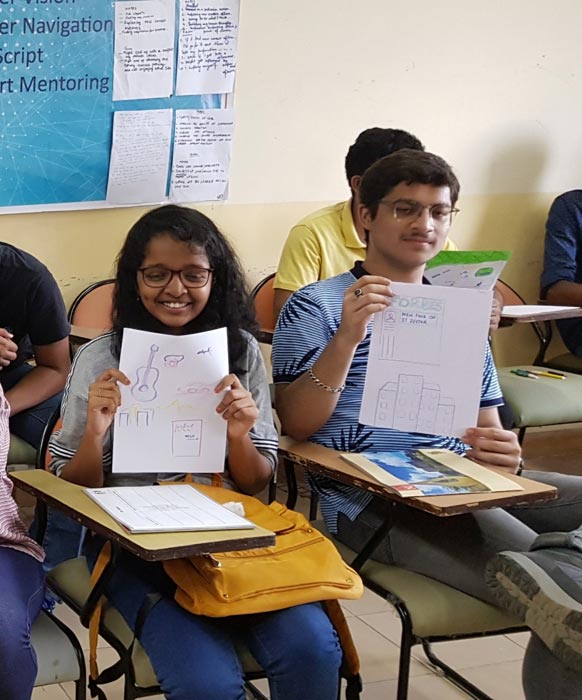 "Really good and new experience, was like an awareness alarm at first but gradually it gave me a belief to hold on to our future dream. A new learning which I got is that one should appreciate oneself and everyone is unique."
"The overall session was really great as it made me aware of myself which is really great because unless I know myself, I will not be able to know what I really want in my life."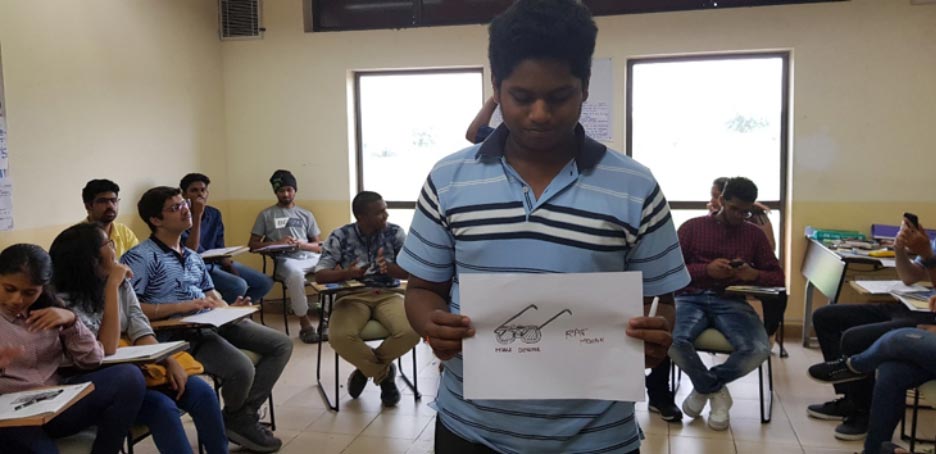 "The overall experience of attending this workshop was great because this is a very crucial time for all of us. It has helped us to loosen our shoulders and lighten the burden on us. It was a new and amazing experience to reflect on our thoughts through a simple thing like a green leaf. It was so good becoming aware of our hopes and fears."
"The overall experience was simply amazing. Each and every activity in the workshop allowed me to take a deeper look within myself and allowed me to keep reminding about my goal everyday and become self- responsible. I have learned that while focusing on your goal you have to keep your mind, body, emotion and spirit as one to achieve it."
The workshop was facilitated by Vibha from Genuine Contacts Space.  Vibha was assisted by the people at NIIT Foundation – Sapna Moudgil (Director), Charu Kapoor (Chief Operations Officer), and Tulika Mehra (Innovation Head). NU Faculty – Meera S Datta & Ritu Dangwal & NU CIC team – Bipin Sinha & Ratnaraja Singh participated in the workshop.
Vibha has been a social and organizational development professional with 25+ years of work experience in public health and education in the areas of training, project design, grant making and organization development. She has worked with United Nations Population Fund, SIFPSA, Population Services International, Johns Hopkins University and Room to Read. Since 2010 Vibha transitioned from her leadership job position to the role of facilitator and mentor, after becoming a certified facilitator (first in India) under the global Genuine Contact™ Program. Besides working extensively in India, she has undertaken assignments in Sri Lanka, Myanmar, Afghanistan, Thailand, USA and Russia. She has designed and conducted more than 400 workshops.