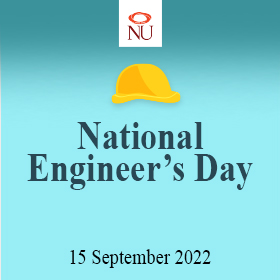 NIIT University celebrates Engineer's Day 2022
Date: 15 September 2022
Time: Morning and Evening
Venue: Online and Meeting Room 301
NIIT University (NU) observed Engineer's Day on 15 September, 2022. An online quiz was organized in the morning and a Chintan assembly was conducted in the evening, led by Prof Rajesh Khanna, President, NIIT University. NU faculty discussed the importance of this day and how to take the message of great engineers such as Sir M Visvesvaraya to budding engineers of the university.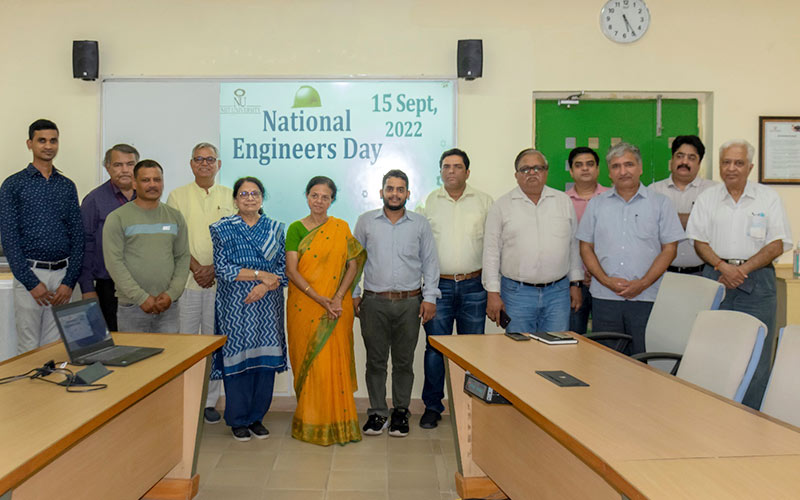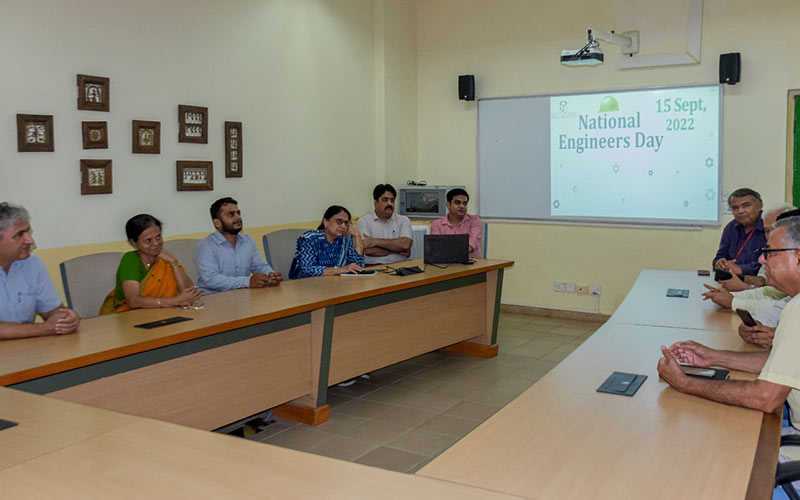 About Engineer's Day
Engineer's Day is celebrated in India on the 15th of September every year. It is observed in honour of Sir M Visvesvaraya who was born on September 15, 1861. Bharat Ratna Sir Mokshagundam Visvesvaraya, was India's most prolific civil engineer and a dam builder that saved many a princely state from famine.
He served as the Dewan of Mysore and constructed the famous Krishna Raja Sagara Dam in Mysore, a dam visited by millions of Indians across the country and the world.
He was also a statesman and a nation builder who was knighted by the British for his contribution to nation building. Amongst the innumerable institutions and industries he helped establish, the Government Engineering College in Bengaluru (now called University Visvesvaraya College of Engineering – UVCE for short) stands out as it was the first engineering college to be established in Karnataka and the fifth in the country.
Sir MV, as he was popularly called, led a rich and long life – he lived for more than a 100 years – some of it can be gleaned from the net – https://en.wikipedia.org/wiki/M._Visvesvaraya and https://openlibrary.org/authors/OL376662A/Mokshagundam_Visvesvaraya being a couple of links.