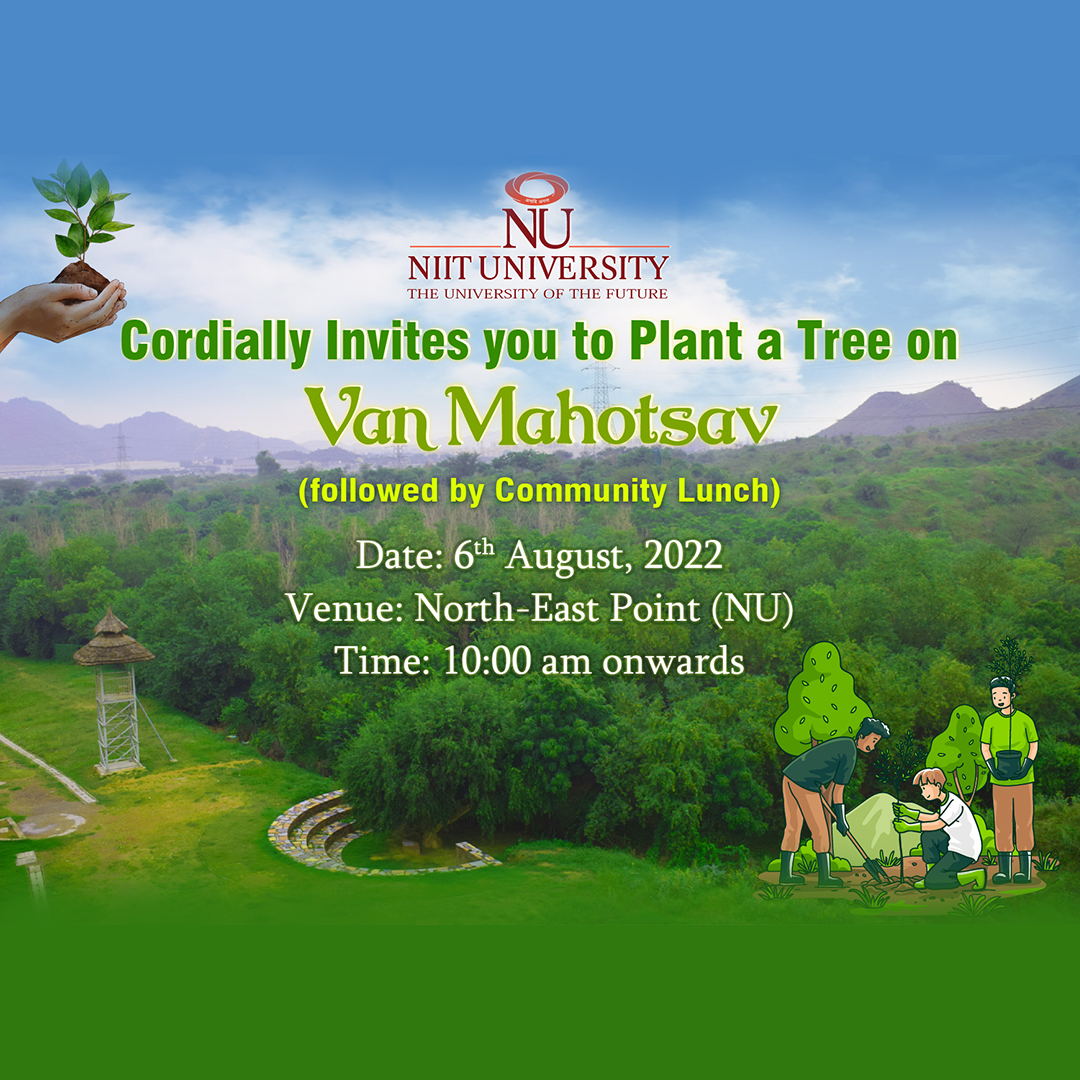 NU Celebrates Van Mahotsav 2022'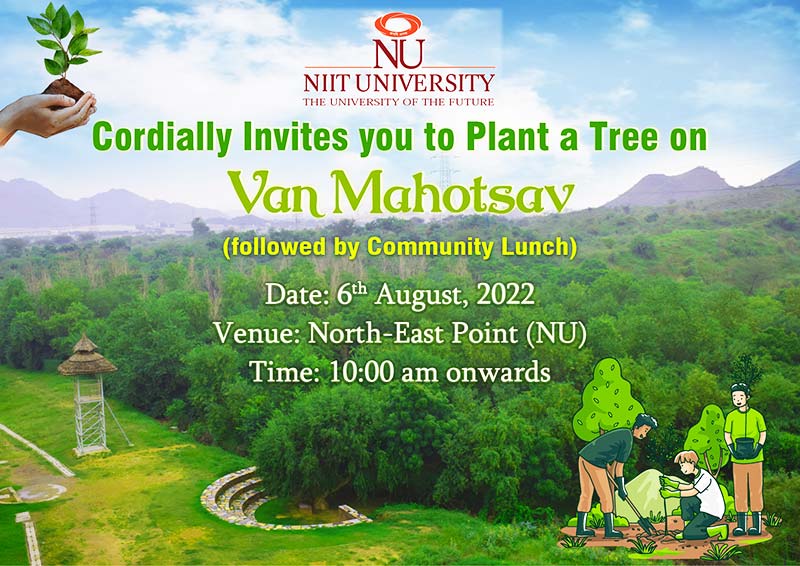 Date: 05th August 2022
Time: 10:00 am onwards
Venue: North-East Point
NIIT University (NU) has been organising 'Van Mahotsav' every year on 28 July. This year, thanks to the pandemic our timelines have gone slightly awry. The 'Mahotsav' was officially commenced with a token ceremony on 28 July. The main event is being conducted on 6 August. NU invites all to join in the celebrations.
Inauguration – 10:00 am
Mr R S Pawar, Founder NU; Mr V K Thadani, Co-Founder, NU; Ms Sangita Singh (NIIT Board Member) and NU Leadership will grace the occasion. All are requested to be present at Northeast point by 9.50am. The local community and officials will also be joining the celebrations.
Cultural events and lunch
A 'Kavi Sammelan' is being organised by NU Kavishala along with poets from Rajasthan who will be narrating their compositions.
NU's tree plantation drive will take place simultaneously.
Clothes donated by NUtons will be distributed to the underprivileged.
A community lunch will be served starting 12 noon.
All are requested to join for the lunch and help in serving lunch to the community members.