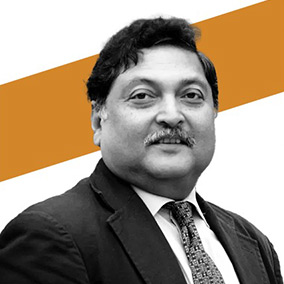 Prof. Sugata Mitra, Professor Emeritus, NIIT University To Receive Edufuturists Outstanding Achievement in Education Award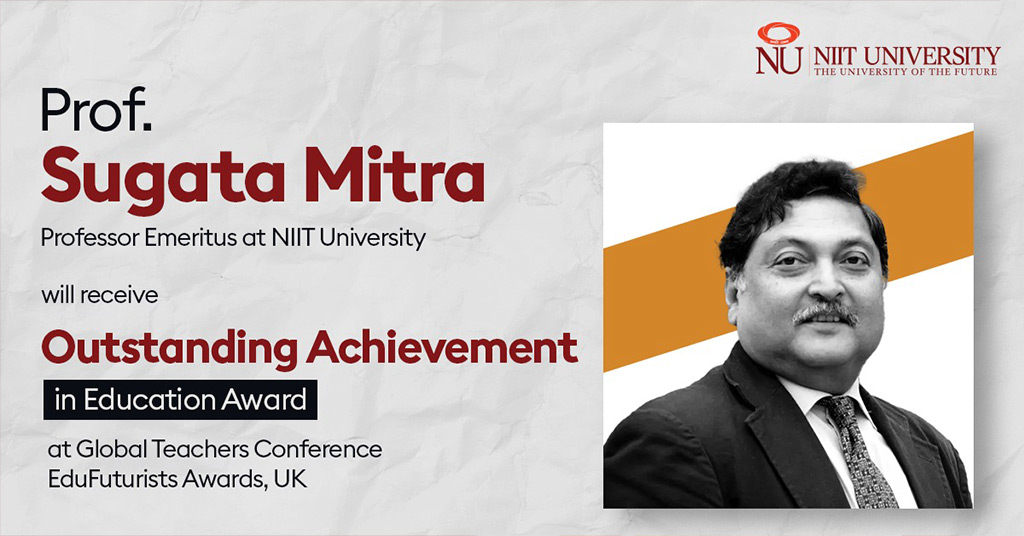 Prof. Sugata Mitra, Professor Emeritus, NIIT University received the 2022 Outstanding Achievement in Education Award at the 4th Annual Edufuturists Awards held on 30th June." The awards instated in 2019 celebrate innovative institutions and educators, who have been path-breakers in the world of education. This year's awards have seen a record-breaking number of nominations and will be attended virtually by educators, schools, colleges and universities around the world.

Edufuturists Award for Outstanding Achievement in Education is sponsored by C-Learning and will highlight Prof. Mitra's pioneering efforts in shaping educational design in the country. In 1999, the Chief Scientist, NIIT Limited conducted the 'Hole In The Wall' experiment where a computer was placed in the wall of a Delhi slum. Children were allowed unfettered access to it, as the experiment aimed to show that they could be taught computers easily without any training

Prof. Mitra's 'Minimally Invasive Education' (MIE) experiment inspired many around the world. It also left an indelible mark on author Vikas Swaroop, who then went on to write his bestseller 'Slumdog Millionaire'. Named 'Global Education Superstar' by The Times and winner of the 2013 TED Award for his 'Build a School in the Cloud' talk, Prof. Mitra has truly been a gamechanger, innovator, and inspiration for pushing the boundaries in education.

PhD in Solid State Physics (IIT Delhi), he is also a prolific researcher behind several impactful projects. He is responsible for more than 25 inventions in the fields of cognitive science and educational technology. From energy storage systems to his seminal work on the flow of electricity to biological systems and later in the area of computer networking, he has led the way for others to follow and his contributions include the creation of the Yellow Pages industry in India and Bangladesh.

As Founding Professor, Educational Technology Prof. Sugata Mitra has had a longstanding association with NIIT University. His work as Chief Scientist with NIIT Limited was responsible for the creation of the first pedagogy and curricula for the organization. His vision, support, and ability to inspire, have been a strong force behind the research-driven, technology-based university. And he continues to raise the bar for excellence and innovation in education.

The pioneer behind the SOLE (Self-Organized Learning Environment) program, he has been a recipient of many National and International awards in his career spanning five decades. He will share his experiences and insights as to the Keynote Speaker at the 4th Annual Edufuturists Awards. The evening is going to be a celebration of global innovation in Education and Prof. Mitra has been at the forefront of it. You can watch it live on 30th June, from 6 pm onwards.