Webinar on 'Introduction to Securities Market' by SEBI, NSDL and NSE in association with NIIT University (NU)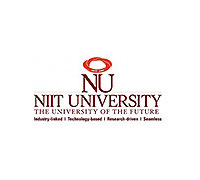 Event Date Time: March 10, 2021 at 4:00pm – 5:00pm
Event Venue: Online via WebEx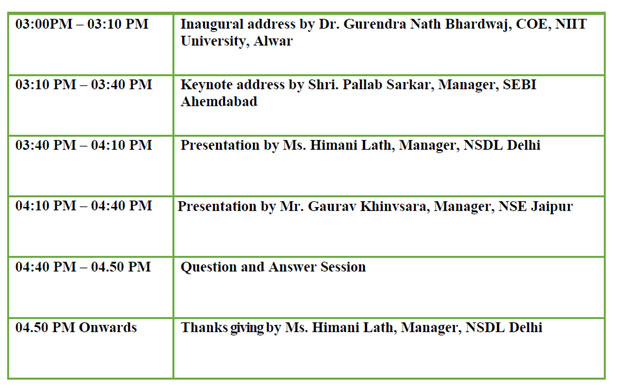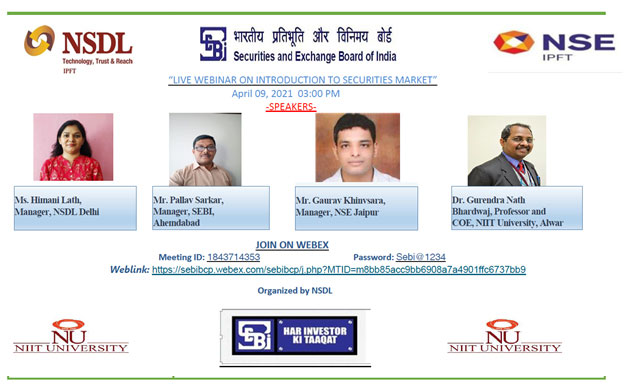 Objective of the event, as communicated by NSDL:
The Financial Stability and Development Council (FSDC), a Standing Committee headed by Hon'ble Union Finance Minister, has inter alia recognised the importance of financial education and investor awareness and has adopted a policy document titled 'National Strategy for Financial Education'.


In this background and keeping in mind its mandate for creating awareness among investors, NSDL under the guidance of Securities and Exchange Board of India (SEBI), the national regulator of securities market, has started a pan India Financial Literacy and Investor Awareness Program for different segments of the society. It is felt that although a number of citizens are academically literate, there is need for making them financially literate and aware, in order to equip them to make informed financial decisions and undertake financial planning in a more structured manner, such that not only their present is good but also their future is secured. It is our belief that an educated and informed investor is a protected investor.


During our presentations, we would cover all these topics which have been described in the above para. SEBI would also educate investors by way of some basic information on the importance of timely savings and investments, different avenues of investments, recognised financial products, financial planning including retirement planning, dos and don'ts while investing, awareness against illegal and unregistered money mobilisation schemes etc. The information will be imparted to participants in a structured manner. National Stock Exchange of India Ltd (NSE) will also participate in the seminar to educate the investors.