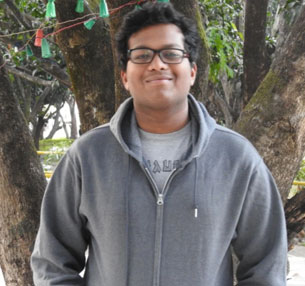 Avi Gupta locks in placement with PwC during the lockdown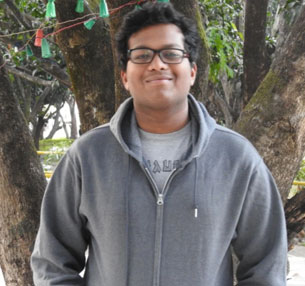 Getting placed smack in the middle of the lockdown when companies are laying off employees, and deferring placements, is no mean feat. To get placed with a top International brand like PwC in these testing times is a spectacular achievement. Avi Gupta, BTech CSE student, NIIT University hit the bullesye with the placement process. "Considering the job market today I feel extremely lucky to get the placement. PwC is a great brand to have on my resume," he says energetically. He reveals how he managed the feat, and why he felt he was in a good position for to bag the dream role.
Avi tells us that though he was only an intern and didn't have any placement offers like his colleagues, he believed he would get a prestigious placement. According to him, the legacy of the University, and the reputation of its alumni gives new graduates a foothold in the industry. "I should also mention the workshops on aptitude and life skills organized by the Placement Cell. Resume writing, in particular, helped me a lot. I was heading many clubs like CSIG, AIESEC, forum TALF and was a member of the student affairs committee. These initiatives gave me the confidence and leadership skills, required, especially now in the industry," he adds.
Avi is spot on. He received the offer for the position of Senior Analyst – Cyber Security with PWC mid-June. He has presently been working from his home in Delhi while the company offices are in Mumbai. It translates to less mentorship and more responsibility, which can be a daunting task for a fresher. But he feels ready for the challenge. "I think NIIT University played a big role in making me more independent since it gave me the opportunity to be a part of many extracurricular activities. In our final term, we had industry practice, which gave us exposure to real world functioning in organizations," he says raring to go and prove himself.
He has already proven himself once, from close to 200 candidates, who applied for the position with PwC. Before we let him go, we try to find out what was going through his mind during the placement process, and how he aced it. "It was a long and tiring day with four rounds of interviews but I enjoyed the experience because it gave me the adrenaline rush. After the initial aptitude test, we had to go through two rounds of Technical interviews with a manager and a partner. Finally, the HR round was geared to know more about candidates and if they are right fit for the organization. I have only one tip: stay confident," he concludes with his success mantra.
Testimonial
"Considering the job market today I feel extremely lucky to get the placement. PwC is a great brand to have on my resume"

— Avi Gupta